Urbanhist Conference
URBANHIST CONFERENCE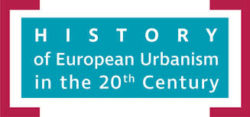 Welcome to the online platform for the 2nd urbanHIST Conference: "Interpreting 20th Century European Urbanism" that will be held in Stockholm, 21-23 October 2019.
Call for abstracts (pdf extended version)
Suggested tracks
urbanHIST welcomes abstracts on the main theme of its second conference: "Interpreting 2oth Century European Urbanism". As an explicitly interdisciplinary project, we encourage submissions from urbanism, planning, and architectural historians; preservationists; geographers; museum curators; and independent scholars. Abstracts should be related to the following suggested tracks:
1. Writing Town Planning Histories
2. Dissemination and Mobility of Town Planning Ideas
3. History Matters
4. Urban Regeneration in European Cities
5. Discourses of Consumption in Modern Architecture and City Building
6. Cities and the Environment
7. Facets of Modernity in Housing Development
8. Post-socialist transition: Between Conflicts and Legacy
9. Housing beyond State Power
10. The impact of Industrialisation on Central and Eastern European Cities
11. Nature and the City: (Re-)creating Urban Landscapes
12. Rationalised Traffic and Transport as Means for Town Planning
How to Participate
The submissions are now closed!
Abstracts should be under 350 words and display the field of research, research question, theoretical and methodological frame as well as the expected results. Please specify the following information: title, track, author and affiliation, and email address. The submission deadline is 24th of June 2019. After a peer review, acceptance or rejection of the abstracts will be communicated between the 26th and the 30th of August 2019. There will be no conference fee, but accommodation and travel expenses can only be covered for members of the urbanHIST consortium.
Confirmed Keynote Speakers
Henrieta Moravčíková, Slovak University of Technology in Bratislava, Slovakia
Luděk Sýkora, Charles University, Prague, Czech Republic
Sasha Tsenkova, University of Calgary, Canada
Stephen V. Ward, Oxford Brookes University, UK
About the conference
The conference will take place at the Wenner-Gren Center in Stockholm between the 21st and the 23rd of October 2019.
Convenor of the conference is Abdellah Abarkan, Professor and Head of the Department of Spatial Planning at Blekinge Institute of Technology (BTH) in Karlskrona, Sweden. Besides the Bauhaus University Weimar (Germany), the University of Valladolid (Spain) and the Pavol Jozef Šafárik University in Košice (Slovakia), BTH is one of the four urbanHIST beneficiaries. The 15 urbanHIST early stage researchers are substantially involved in the organization of this conference.
For information about urbanHIST H2020 Project, please visit www.urbanhist.eu
FAQ
Questions we have received already as well as our answers can be found here.
In case you have another question or need further information about the conference, please contact our local urbanHIST manager Annica Skytt via urbanhist@bth.se.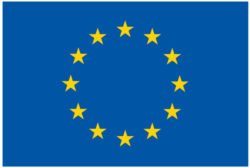 This project has received funding from the European Union's Horizon 2020 research and innovation programme under the Marie Skłodowska-Curie grant agreement No 721933.