HRS4R
Human Resources Strategy for Researchers - HRS4R
Blekinge Institute of Technology has decided to apply for the European Commission's HR Excellence in Research Award. This award is given to organizations that follow the European Charter for Researchers and the Guidelines for the Recruitment of Researchers.
The goal of implementing the charter and code is for BTH to become an even more attractive workplace for our researchers. It should be easy to relocate and start working, to move forward in their research and to experience an opportunity to conduct high-quality research in a great working environment.
We commit to implementing "The European Charter for Researchers and the Code of Conduct for the Recruitment of Researchers" (charter and code). The purpose of the charter and code is to contribute to creating the world's most competitive knowledge-based economy through attractive research activities. They are issued by the European Commission and provide recommendations and guidelines for good practice in the recruitment and employment of researchers at all career levels.
About HRS4R
Institutions that agree to implement the charter follow a process called the Human Resources Strategy for Researchers, HRS4R. HRS4R ensures that a university lives up to the principles and works continuously with improvements to researchers' working conditions and attractive career opportunities.
HRS4R is a support and tool for employers in the work of implementing the Charter & Code. Joining its 40 principles as an employer means committing to act responsibly and respectably, to provide fair conditions for researchers, with the intention of contributing to the development of the European research area.
The work results in an application for the award "HR Excellence in Research", which is given by the European Commission after a thorough analysis of the employer's work to fulfill the intentions of the Charter & Code.
The Charter & Code consists of 40 principles and requirements that establish the roles, responsibilities and rights of researchers and employers. They are further divided into four areas:
Ethical and professional aspects
Recruitment
Working conditions and social security
Education and career development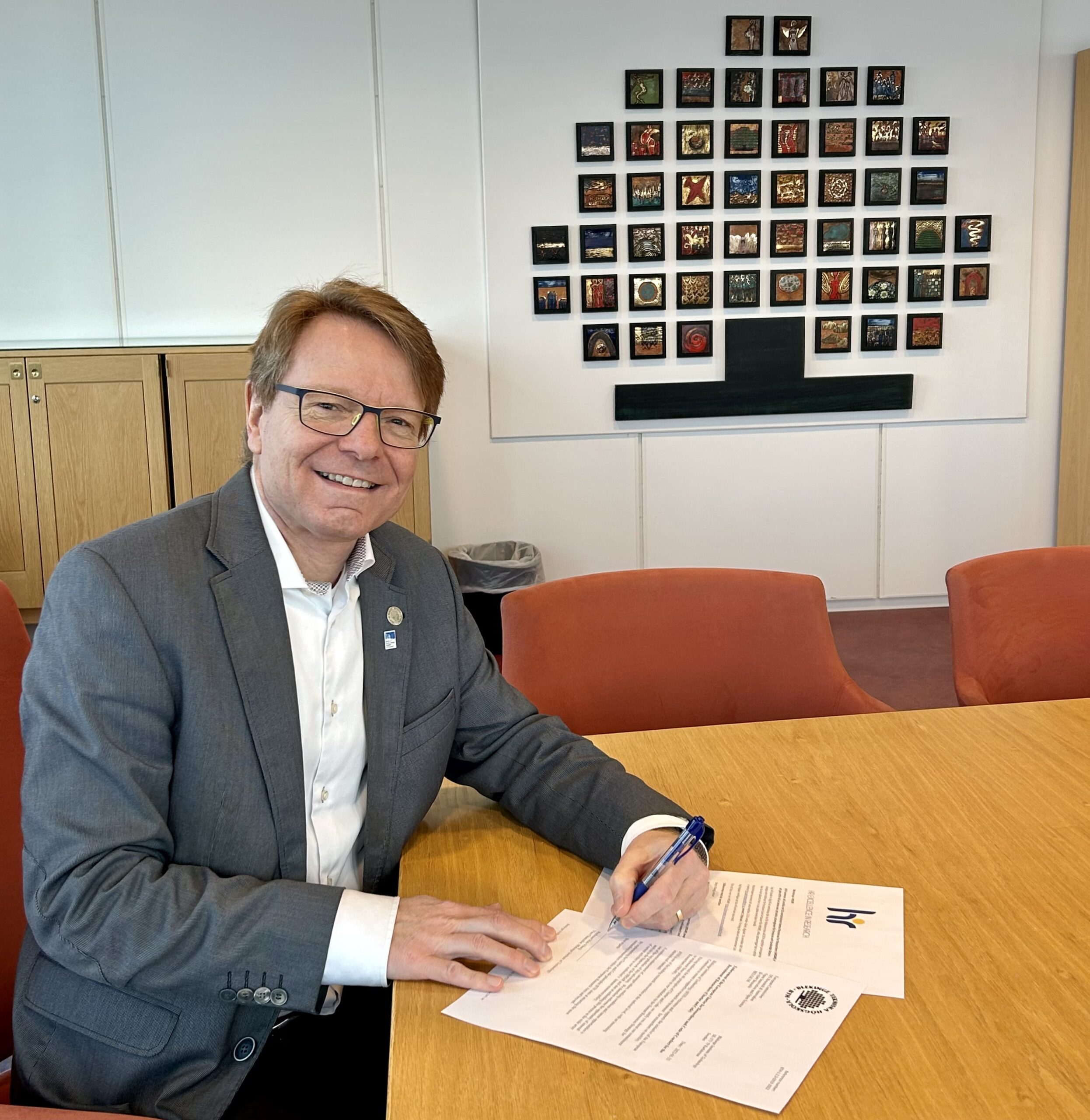 Vice-Chancellor Mats Viberg submitted BTH's application for the "HR Excellence in Research" award to the European Commission on January 25, 2023. With our application we want to welcome and support the European Commission's initiative to ensure a supportive research environment for researchers and teachers. 
Follow our project blog to learn more about the status and the next steps on our way to receive the "Human Resources Excellence in Research" award.