BTH Alumni
Welcome back to BTH
As a former student of BTH you are an alumn of BTH. It is important for BTH to maintain contact with alumni who are our important ambassadors for the institute, and valuable resources in our ongoing efforts to develop and improve BTH.
Of our alumni, BTH wishes to convey internship and ex-jobs, find mentors, guest lecturing, and recruit students nationally and internationally.
BTH Alumni is a network especially for you as a former student (alumni) or an employee at Blekinge Institute of Technology. Membership in the Alumni network is entirely free of charge. The group name is "BTH Alumni Official" in LinkedIn. If you have any queries, feel free to contact the BTH Alumni Coordinator, at alumni@bth.se
Our aim is to create an alumni network that provides value both to you as alumni and to BTH!
Welcome!
BTH can be found all over the world!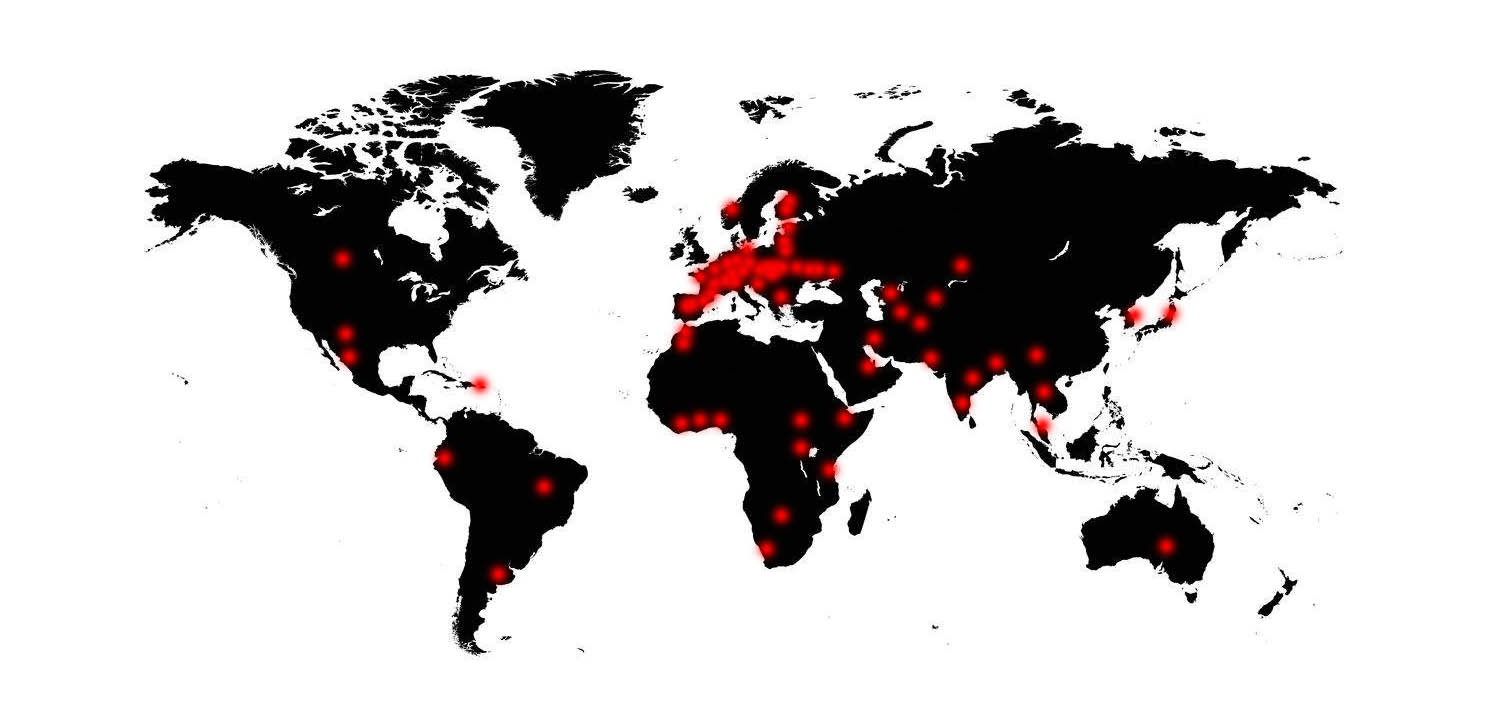 Every dot on the map marks a country where there are one or more alumni.
Either a Swede who lives abroad or an international student who has returned home after his or her time in Blekinge.