Collaborate with researchers
Collaborate with researchers
One characteristic of research at BTH is that it is applied, i.e. the purpose of the research is to seek new knowledge with a view to a definite application. In addition, we often implement our research projects in cooperation with wider society and always with a clear focus – that research findings should contribute to solutions to the challenges facing society.  When competence from university, industry and society work together the research results often benefit society faster than they otherwise might. We are open for collaboration in various forms, ranging from sharing experiences and ideas to gathering research resources and co-financing.
Research and development is a big part of BTH's operations, and there are constantly several exciting research projects in progress. The research is mainly organised in areas that reflect the university's profile, applied IT.
For more information about what we do at BTH have a look at our areas of research.
Contact us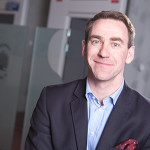 Pro-vice-chancellor Henric Johnson
E-mail: henric.johnson@bth.se
Phone: 0455-38 56 64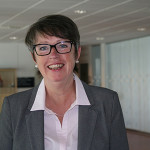 Project leader Lena Vogelius
E-mail: lena.vogelius@bth.se
Phone: 0455-38 52 10