Master's Programme in Computer Science
120 credits
Period :

2022-August-29 until 2024-June-02

Location:

Karlskrona

Type of instruction:

On campus, day, full-time
Language of instruction:

The teaching language is English.

Programme syllabus:

Download
A Master's degree covering a wide scope of fields in computer science – with a custom built front-edge competence of your own choice.
The programme gives you both width in the field of computer science as well as the opportunity to profile your knowledge through elective courses. The programme has three main directions – IT security, Intelligent Systems, and Distributed and Parallel Systems. Mandatory courses are artificial intelligence, Unix programming, cloud computing and network security.
Focus on research for understanding of future development
The programme focuses greatly on research preparation, and the courses look at aspects at the research front of computer science, applying these in different ways. The focus on research methodology prepares you for a career in research-intensive industries, such as future research in academia or business. The teaching consists of lectures, seminars, and laborations in group and single handedly.
The tuition fee is SEK 60 000 per semester, one semester corresponds to 30 ECTS credits. EU/EEA citizens are not required to pay fees.
Programme content
AI, machine learning and data science
Engineering and research methodology
About the programme
The Master's programme in Computer Science is a broad programme with the opportunity to study several courses in the computer science field. The programme requires significant knowledge in programming, If you are interested in a specific area, you have the opportunity to profile and deepen your knowledge in this field through elective courses.
The programme has three main directions: IT security, Intelligent Systems, and Distributed and Parallel Systems.
During the first semester, you will study courses that prepare you for future elective courses within the respective direction. Mandatory courses the first semester is artificial intelligence, Unix programming, cloud computing and network security. In these courses the practical assignments are based on programming, i.e. you will be required to program your own solutions.
The focus of the IT security area includes courses in safe software development, software security and analysis of malicious software. In the field of parallel and distributed systems, we work a lot with performance issues, parallel programming, virtualisation and cloud-based systems. Within the field of intelligent systems, you will learn techniques for how to develop computer based functionals that are capable of complex processing and data analysis. This field includes courses in machine learning, simulation and decision support.
During the latter part of the programme you will be able to associate with different areas of application and current research projects. In some courses, you are encouraged to work with current challenges in areas such as pattern recognition, image processing, game development, different decision support systems for resource planning in the energy sector, healthcare and transport sectors.
The programme consists of 120 credits and leads to a two-year Master's degree.
Note! The course list is tentative. See the programme syllabus for an established course list.
Courses autumn semester 2022
Programming in UNIX Environment, 7,5 credits
Introduction to Cloud Computing, 7,5 credits
Machine Learning, 7,5 credits
Applied Artificial Intelligence, 7,5 credits
Courses spring semester 2023
Research Methodology in Computer Science, 7,5 credits
Deep Machine Learning, 7,5 credits *
Mathematical Statistics, 7,5 credits *
Decision Support Systems, 7,5 credits *
Advanced Machine Learning, 7,5 credits *
Software Metrics, 7,5 credits *
Usability and Interaction Design, 7,5 credits *
Secure Software Engineering, 7,5 credits *
* Valbar kurs
Courses autumn semester 2023
Applied Cloud Computing and Big Data, 7,5 credits *
Capacity Analysis, 7,5 credits *
Software Security, 7,5 credits *
Performance Optimization, 7,5 credits *
Multiprocessor Programming, 7,5 credits *
Malware Analysis, 7,5 credits *
* Valbar kurs
Courses spring semester 2024
Master's Thesis (120 credits) in Computer Science, 30 credits
Students who apply for a course or programme, and meet the general and specific entry requirements, compete with one another for available places. When there are more qualified applicants than there are places for an education, the places are distributed through a selection. The selection is made according to selection method 1. Read about the selection procedure here.
The study programmes at BTH are continuously monitored and developed through yearly follow-up dialogues, course evaluations after each completed course, and programme evaluations. Results from follow-ups and evaluations can lead to changes in the programmes. These changes are always communicated to the students.
Each educational programme is tied to an advisory board that discusses issues such as the quality of the programme, its development, and relevance for the labour market. In the advisory board, or a committee to the advisory board, teachers, external members, students and alumni are represented.
Research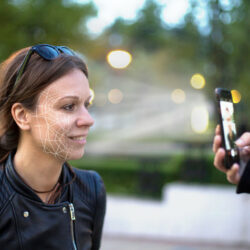 The research in computer science and engineering covers a broad area and BTH focuses on two areas: big data and AI as well as parallel computer systems.
Learn more about our research in computer science and engineering.
You will study here
On BTH's main campus in Karlskrona, you will find our programmes and courses in engineering, IT, spatial planning, industrial economics and health sciences.
Campus Karlskrona is located right next to the water, and there is even a swimming jetty 50 meters from the lecture halls. From the modern library's study areas, you have a nice view of the sea and outside there are exercise trails that take you through the woods and along the beach.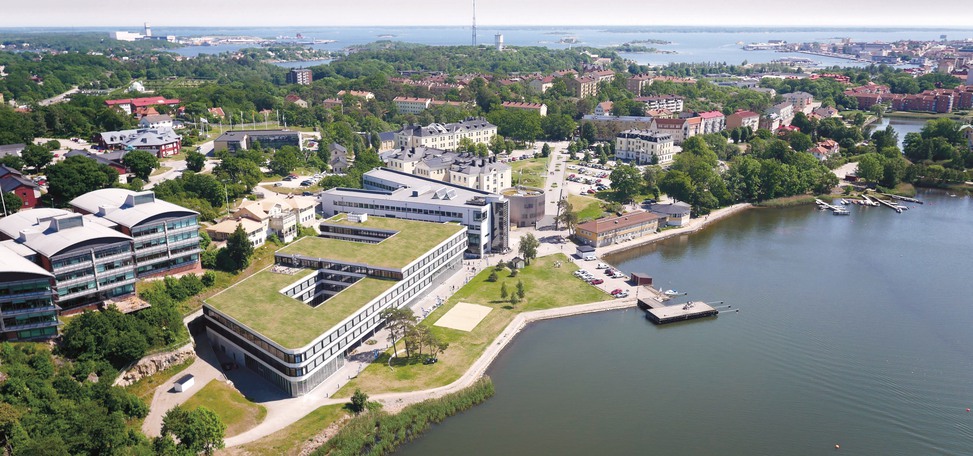 Questions?