Master's Programme in Telecommunication Systems
120 CREDITS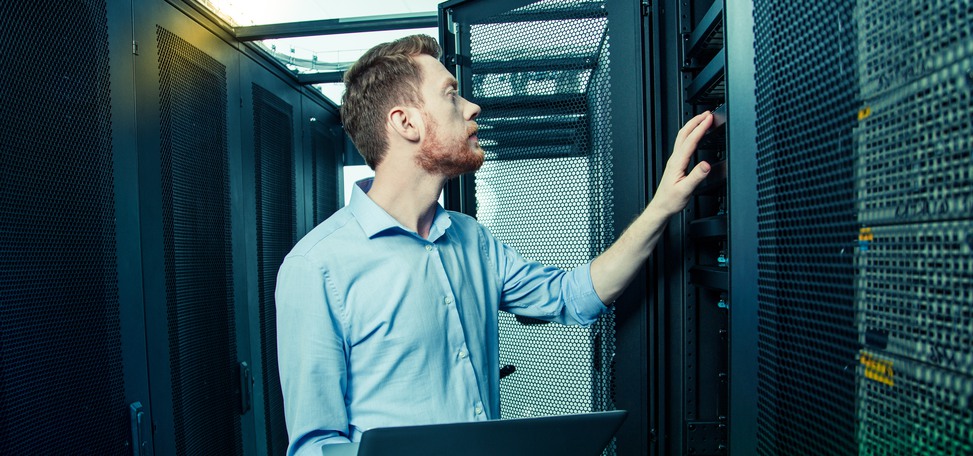 Master's Programme in Telecommunication Systems
Understand and predict future challenges in communicationsystem. Deepen your knowledge and create, adapt and develop future communications networks.
A complete view of future communication networks
The programme gives you the possibility to immerse into the challenges, problems and possibilities future systems of computer communication will bring. The courses deal with issues concerning computer networks, the internet, mobile systems, cloud communications, software defined networks (SDN), user-perceived service quality (QoE), network-based services and research methodology.
Close to research means close to knowledge and insight
The education consist of lectures, seminars and both theoretical and practical studies close to research and in contact with researchers – giving you a deep insight and understanding of relevant and updated knowledge within the field. To conclude you education a thesis is written based on relevant research, scientific articles, and possibly self-made studies.
Courses and content
[chart width="400px" height="400px"  test="test" type="doughnut" legend="true"] [data label="Methods" value="37.5″ color="#0C50A0″ highlight="#6D96C6″][data label="Thesis" value="30″ color="#00817A" highlight="#66B3AF"] [data label="Network" value="30″ color="#7CC04B" highlight="#B0D993″] [data label="Services" value="22.5″ color="#9F44BE" highlight="#C58FD8″] [/chart]