Master's Programme in Industrial Economics and Management
120 credits
Period :

2024-September-02 until 2026-June-07

Location:

Karlskrona

Type of instruction:

On campus, day, full-time
Application code:

BTH-90591

Language of instruction:

The teaching language is English.
Widen your expertise with advanced business and management. Develop your competences in market analysis, innovation management, and business development. Take the next step in your career. 
The programme is designed for both recently graduated within the technical area and engineers with work experience, but with little previous educational experience of industrial economics and management in general, and within financial and market analysis as well as business development specifically. It is ideal if you like collaboration and are interested in tackling contemporary business opportunities and problems.
A broad analytical view and two specialised tracks
The programme puts a particular focus on analysis to improve decision making and analysis to create value. The role of technology, innovation and sustainability is integrated and in all the programme comprise subjects such as industrial dynamics, globalisation, entrepreneurship, strategy, finance, and leadership.
In semester three, we offer two specialised tracks:
Competition, production, and financial analysis – if you want to develop your skills in quantitative analysis and optimisation in connection to production, financing and investment issues.
Marketing analysis, entrepreneurship and strategy – if you want to develop your knowledge and skills in strategy and business development.
Competence corresponding to a constant demand
Engineers and technicians with a holistic understanding of markets, business, management, and organisational practices are always wanted. The ability to select and wisely use business and management tools and analysis techniques provides a competitive career advantage.
A previous engineering degree combined with the contents of this programme will help you advance your career within global companies, public organisations, or innovative start-ups. After the education, you are prepared for professional roles within business analytics, business development, IT-management, innovation management, as well as product and project management.
The tuition fee is SEK 60 000 per semester, one semester corresponds to 30 ECTS credits. EU/EEA citizens are not required to pay fees.

Programme content
Industrial management and engineering
Engineering and research methodology
The Master's programme in Industrial Economics and Management consist of advanced courses within the main field of study, industrial economics and management, accounting for a total of 120 credits.
The courses within the programme cover various topics such as market analysis, optimisation and finance, strategy and business development, technology-based innovation and entrepreneurship, project management, and advanced research methods. During the third semester, you can choose your specialisation from two tracks: (i) Competition, production, and financial analysis and (ii) Market analysis, entrepreneurship and strategy.
During the third semester, you have the have the opportunity to study abroad at our partner universities around the world. The education concludes in the fourth semester, where you write your degree project (30 credits).
The design of this programme follows two main principles: (i) the programme comprises courses and assignments that build upon and exploit your prior knowledge within natural science, mathematics, and technical subjects, and (ii) the programme covers advanced problems and topics that engineers and employees in technical roles encounter in their lines of work. The courses within the programme combine theories with empirical assignments, as well as with advanced mathematical, statistical, and analytical methods.
The programme is campus-based and run as full-time study.  The programme is conducted entirely in English.
Why should you apply? 
There is a constant demand for engineers and technicians with a holistic understanding of markets, business, management, and organisational practices. Engineers often have critical positions that require analytical business and management skills. Therefore, the ability to select and wisely use business and management tools and analysis techniques provides a competitive advantage.
 "The potential that technology has is not automatically realized. It requires individuals who understand the potential, who have the ability and knowledge to be able to convert the potential into an actual reality. In this way, they can create change."

/Martin Andersson,
Professor of industrial economics
The programme introduces you to a broad scope of theoretical areas within industrial economics and management, such as industrial organisation, finance, entrepreneurship, strategy, and leadership. It covers key elements of today's business environment, for example innovation, digitalization, sustainability, and business models. The programme also provides you with tools and practical skills to make better decisions and take sensible actions to realize the business potentials of technology, to improve efficiencies, performance and capabilities within organisations, as well as to develop new businesses.
How is this programme conducted? 
The programme integrates practical and theoretical elements. Practical activities allow participants to gain skills in applying methods and tools as well as communicating e.g., case solutions and research findings. The reading and application of theories deepens the your understanding of covered topics and enables you to reflect upon practical experiences and results. The programme emphasises quantitative analysis techniques but also integrates qualitative aspects of data collection and data analysis.
    "I really enjoy the programme. It is a free learning experience, where we work in projects which I like. You get assignments that you work on which enables you to really focus on the topic and dive deep into it."

/Lara Wirges, Student
You learn through a variety of learning activities and pedagogical tools. Traditional forms of teaching, e.g., lectures, seminars and reading, are combined with case studies, labs, teamwork, the use of practical tools, and tutoring. Depending on the nature of the course, the you study independently or collaborate in groups in the form of projects and with written or oral assignments. Some key principles that unite the teaching are real-life focus, professionality, critical thinking, and theoretical profoundness.
We provide a supportive learning environment with close collaboration with professors and teachers with different backgrounds and expert areas, modern equipment and premises, as well as peaceful surroundings. Another strenght is all faculty member's strong connectionsstrong connections with the business community as well as policy makers.
Note! The course list is tentative. See the programme syllabus for an established course list.
Courses autumn semester 2024
Statistics and Econometrics, 7,5 credits
Globalization, Digitalization and Internationalization Strategies, 7,5 credits
Management and Organization of Technology and Knowledge Intensive Projects and Firms, 7,5 credits
Economic Analysis of Markets, Firms and Industries, 7,5 credits
Courses spring semester 2025
Finance and Investment Analysis, 7,5 credits
Economic Analysis of Technology, Technological Change and Strategy, 7,5 credits
Advanced Research Method and Design, 7,5 credits
Innovation and Business Development, 7,5 credits
Courses autumn semester 2025
Strategy for Software Developing Firms, 7,5 credits *
Applied Investment Analysis, 7,5 credits *
Investments, Risk and Uncertainty, 7,5 credits *
Applied Production Economics, 7,5 credits *
Entrepreneurship and Strategy, 7,5 credits *
Commerzialisation of Products, Services and Innovations, 7,5 credits *
Applied Competition and Market Analysis, 7,5 credits
* Valbar kurs
Courses spring semester 2026
Master's Thesis (120 credits) in Industrial Economics and Management, 30 credits
Students who apply for a course or programme, and meet the general and specific entry requirements, compete with one another for available places. When there are more qualified applicants than there are places for an education, the places are distributed through a selection. The selection is made according to selection method 1. Read more about the selection procedure here.
The study programmes at BTH are continuously monitored and developed through yearly follow-up dialogues, course evaluations after each completed course, and programme evaluations. Results from follow-ups and evaluations can lead to changes in the programmes. These changes are always communicated to the students.
Each educational programme is tied to an advisory board that discusses issues such as the quality of the programme, its development, and relevance for the labour market. In the advisory board, or a committee to the advisory board, teachers, external members, students and alumni are represented.
The good thing about the education is that it has been possible to combine experiences from school with experiences from work. The work experience has been beneficial for understanding the courses. It has been an advantage to come back after so many years.

Dean Davidovic, Student
Student interview
The student Seyedmohsen shares his thoughts about the programme and how well it connects to his previous studies. (3:18)
Research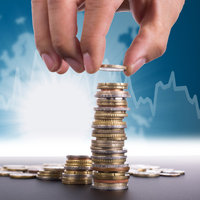 The researchers are interested in the interaction between technology, innovation and industrial dynamics. They study entrepreneurship and its significance for sustainable growth and societal development, how institutional frameworks affect enterprise and the conditions for the commercialisation of technical innovations.
Learn more about our research in industrial economics and management.
You will study here
On BTH's main campus in Karlskrona, you will find our programmes and courses in engineering, IT, spatial planning, industrial economics and health sciences.
Campus Karlskrona is located right next to the water, and there is even a swimming jetty 50 meters from the lecture halls. From the modern library's study areas, you have a nice view of the sea and outside there are exercise trails that take you through the woods and along the beach.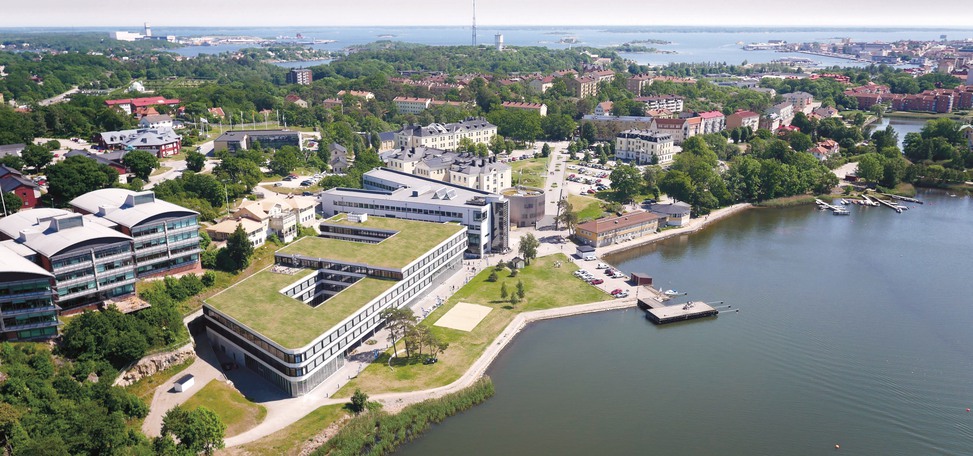 Questions?