APPLY
WELCOME!
We are excited that you are interested in applying to our Master's program in Strategic Leadership towards Sustainability (MSLS).
We have created some simple directions for you to follow to assist you in your application. Please have a read through all the applications steps below so that you are familiar with our applications process. There is a really detailed FAQ section on the central Swedish University education application page which should be able to answer any of your generic application questions. We have tried to explain all of our MSLS specific requirements on this page so that you can put in an excellent and complete MSLS application.
We look forward to reviewing your application. Best of luck!
APPLICATION FOR ADMISSION
MSLS 2020/2021 Applications Open
Round 1 Applications open on 16th October 2019 and close on 15th January 2020.
Round 2 Applications open on 16th January 2020. All applications in Round 2 are assessed on a rolling basis, i.e. on a first come, first served basis. The sooner you apply, the higher your chance of success!
HOW TO APPLY
Before applying, make sure you read all instructions listed below, as well as the guidance posted at UniversityAdmissions.se.
Step 1 – apply online at universityadmissions.se
Universityadmissions.se is the central University applications body for all Swedish Universities. To apply  for MSLS you apply and submit all your required documents though their systems.
To apply you can either:
Click the 'APPLY' link* below to go directly to MSLS on Universityadmissions.se.
Visit Universityadmissions.se and manually search for 'Strategic Leadership towards Sustainability' along with the year of admission.
*Please check that the universityadmission.se page you are redirected to has the correct year of application in the search bar.
PROGRAM RANKING ON UNIVERSITYADMISSIONS.SE
Note: Please be sure that when you apply online that you carefully rank MSLS as your first priority. If you are accepted by your top ranked programme, you will not have the option to attend any lower ranked options, even if you would have been accepted by these lower ranked programmes. So make sure you put us number one.
SWEDISH & EU APPLICANTS
Note: For Swedish and EU applicants, please scan your passport original and submit it to University Admissions in order to qualify for free admissions.
NON-EU APPLICANTS
Note: For non-EU Applicants please pay the application fee as listed on University Admissions for your application to make it to step 2 below.
You are encouraged to apply as early as possible, so that your documents can be processed faster and you have a chance to complement the application should something be missing. 
Step 2 – Documenting your Eligibility for Studies
Please ensure that you submit all relevant documents as outlined below (complete with your registration number received in Step 1) to University Admissions. Depending on the country your bachelors is from, you are able to submit some of your documents online. Please check the University Admissions website to see what you can up-load and what you must send by post. All documents uploaded must be originals. Note that we have specific MSLS requirements. Therefore, please ensure that you submit ALL relevant documents.
Do not send any documents to the MSLS Office nor to BTH Admissions Office, as all documents must be verified by the central Swedish review board.
Applications by all international students must meet standard requirements established by the UniversityAdmissions.se AND specific requirements related to this Master's programme as listed below.
To be considered in the first round, all supporting documentation must be received prior to January 31, 2020.
Documents that arrive after this date will be considered as 2nd round (late) applications. We encourage you to submit your documents as early as possible to have the chance to complement them before the deadline should something be missing.
REQUIRED DOCUMENTS
MSLS Application Processing Overview PDF:

General Requirements for all International Master's Students at Blekinge Institute of Technology:
UniversityAdmissions.se must receive the following documents:
University Graduation Certificate*; Bachelors degree* or higher education (*Original certificate)
University Transcripts* (course lists), i.e. subjects from each semester containing marks/grades (*Original certificate)
English Language: Where English is not your native language, you can provide proof of your English level in one of three ways:

High school studies;
University studies
International recognized English test at levels 'B' or '6'

Passport: A copy of the page in your passport with your personal data and photograph, or some other identification document.
SPECIAL REQUIREMENTS FOR SENDING DOCUMENTS
Note that certain countries have special requirements for how the documents should be sent.
**For details about the official documents you must submit, please click here.
For example:
If your degree was awarded in Bangladesh, Cameroon, Canada, Eritrea, Ethiopia, Nigeria, or the USA, your official transcript must be sent directly from your university.
SPECIAL ENGLISH LANGUAGE EXEMPTIONS
Also note that there are certain exemptions (see them here) from the proof of English ability requirements. BTH and the MSLS staff cannot assist with further exemptions, so please contact UniversityAdmissions.se to discuss your case.
SPECIFIC MSLS REQUIREMENTS
Specific requirements related to the Strategic Leadership towards Sustainability Masters programme:
(Please submit these along with any other documents to University Admissions)
1. Relevant Work Experience
The programme requires relevant work experience (internship, volunteer service, full or part time work, extra-curricular activity) over the course of at least 6 months that demonstrates your experience with social and/or environmental causes.
We are looking for examples that demonstrate your commitment to social and/or environmental sustainability; examples of meeting the requirement may be:
A full or part time internship, volunteer service, job or extra-curricular activity that was a regular activity and spanned the course of 6 months or longer (e.g volunteer service every weekend for 6 months).
Multiple full or part time internships, volunteer services, jobs or extra-curricular activities that together spanned the duration of 6 months or longer (e.g. multiple summer volunteer services or internships that together span the duration of 6 months).
You can demonstrate that you meet this requirement by submitting any of the following:
A certificate
A Letter of confirmation from the organization/person providing this experience, that you have indeed worked there
A letter of recommendation from the organization/person providing this experience, which details what you did that relates to social and / or environmental causes.

note: self proclaimed work experience will not be accepted, please submit 3rd party evidence.
MSLS Work Experience Tips PDF:

2. Motivational Essay
An essay explaining your interest in the programme and providing some information on your relevant personal or professional experience – maximum 2500 words.
3. Two Recommendations
Written recommendations from two individuals knowledgeable about your skills and abilities. Please submit these directly to university admissions with all your other documents.
4. Curriculum Vitae (Resume) – maximum 2 pages, 11 font.
---
Further Questions? Please visit the Practical Guide from BTH and/or the Frequently Asked Questions page from UniversityAdmissions.se for all issues related to documentation. The MSLS Office is not able to assist in these matters. If your question is not answered by the Frequently Asked Questions pages, please contact the MSLS office for special assistance – note that this might take a bit longer for follow up.
Evaluation
For information about how applications are evaluated:
Our evaluation process is based on the following criteria, each point 'weighted' equally:
Academic standing in previous university-level study
Relevance of degree (and constituent courses) for a transdiscipline, science-based Master's degree in strategic sustainable development
Demonstrated relevant work/volunteer experience
Demonstrated interest in "strategic leadership towards sustainability" ("SLS")
For The MSLS programme
Tuition to study in Sweden has until recently been free – even for foreigners – and thus it is not common for universities to offer scholarships directly. The cost of living in Sweden is high in comparison to many countries around the world, but there are many sources of funding that you can investigate to support you during your studies. However, this requires you plan ahead and be persistent in your investigations. In many cases, you can apply for scholarships without yet being officially accepted – ask the organisation you are applying to if this is possible.
Does BTH offer any scholarships?
Yes, there will be a number of scholarships available from BTH covering the tuition fee or part of the tuition fee. Please apply early. Find out more at this link.
A number of scholarships for studies in Sweden are administered by the Swedish Institute. Find out more about their various scholarship offers below or see www.studyinsweden.se/Scholarships/.
You should also consider bilateral agreements between Sweden and your home country. We recommend you also seek funds from current or prospective employers, as a Master's degree in Strategic Leadership towards Sustainability is of high value to any employer. You can read more about this option below. You should also be aware that sometimes scholarships must be applied for well in advance of your application to study (up to one year in advance).
MSLS specific scholarship: STRATLEADE.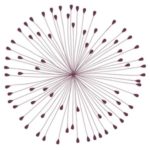 Stratleade is a US based not-for-profit that each year raises funds to support an emerging leader with a scholarship to study at MSLS. Read more on their website. 
---
All information on this page is given to the best of our knowledge. However, sometimes changes occur so you are advised to see the respective scholarship's website for the full, complete and most up-to -date information.
General Scholarship and Funding Information
On www.studyinsweden.se you will find information on the Swedish Institute scholarships, bilateral scholarships and other scholarship programmes.
Scholarships offered by The Swedish Institute
(Please note: In the past, for these scholarships, you apply when you fill in the application form for admission to your programmes of choice. You will then be considered by the programme management appropriate for the scholarship(s). See more information at the Swedish Institute's homepage. There are very few SI Scholarships available and there is a lot of competition.)
The programme focuses on the individual mobility of young, academic talents to promote professional collaboration and lasting relations between Sweden and the programme countries: Armenia, Azerbaijan, Belarus, Georgia, Moldova, Russia and Ukraine. The goal is to build an integrated, knowledge-based and research-intense region where environmental and social sustainability, innovation and responsibility in management are key factors in achieving sustainable economic growth and regional development.
The programme is part of the Swedish government's international awards scheme aimed at developing global leaders who will contribute to the United Nations 2030 Agenda for Sustainable Development. It is aimed at talented and ambitious citizens of South Africa who want to study for a master's degree in Sweden on a fully-funded scholarship
The scholarships are intended for guest students from Albania, Bosnia and Herzegovina, Kosovo, Montenegro, North Macedonia, Serbia, Turkey for full time temporary studies in Sweden. There is no age limit for scholarship holders.
The program is available to citizens of the following countries: Bangladesh, Bolivia, Brazil, Cambodia, Cameroon, Colombia, Ecuador, Egypt, Ethiopia, Gambia, Ghana, Guatemala, Honduras, Indonesia, Jordan, Kenya, Liberia, Malawi, Morocco, Myanmar (Burma), Nepal, Nigeria, Pakistan, Peru, Philippines, Rwanda, Sri Lanka, Sudan, Tanzania, Tunisia, Uganda, Vietnam, Zambia, Zimbabwe.
Other Scholarship Programmes and Information
SCHOLARSHIPS FOR STUDENTS FROM DIFFERENT COUNTRIES
Please note: For these scholarships, you apply independently. BTH is not responsible for the contents or information on linked pages provided.
Seeking sponsorship from an organization or Employer
In past years a number of students have been successful in obtaining funds from their employer or other organizations in their home countries. Allowing an employee to study in Sweden and return with new sustainability expertise can be very valuable for an organization, so you shouldn't be afraid of inquiring with your current employer.
An alternative approach is to find an organization that could benefit from sustainability advice or your assistance on a limited-term basis in exchange for funds to study in Sweden. For example, sometimes course work of the MSLS programme provides the possibility of working directly with an external organization on a Strategic Planning for Sustainability project. Industry Collaboration during thesis projects is also an opportunity where you can combine your studies with direct tangible benefits that an organization may be willing to pay you for.
STUDENT LOANS
You may be eligible to apply for a student loan if such schemes exist within your country. Unfortunately, we have limited information about such schemes and you should investigate the options that exist in your country. We endeavour to provide Information on schemes which we know about.
For European students who completed their Bachelor either in an EU country or the following Non-EU countries (North Macedonia, Iceland, Liechtenstein, Norway, Serbia or Turkey), Erasmus+ provides EU-guaranteed loans with favourable pay-back terms for students that want to do a Master in Sweden. You can borrow up to €12,000 for a 1-year Master. Find out more about Erasmus+ Master degree loans here.
For Canadian Students, you should check with your provincial student loan body to see if BTH is registered, as past students initiated this process in certains provinces. If you intend to register BTH in your Province, be aware that this process takes considerable time. Note: As far as we know, BTH is approved within BC, Alberta, Ontario and New Brunswick. BTH's institutional code when applying is QUXG.
For American (U.S.) students: As of March 2011, BTH is no longer pursuing the application for accreditation with the US government, due to legal reasons. Sorry for this, but we understand that it applies to all public Swedish institutions.
For Mexican students, the Mexican National Bank-Fund for Human Resources Development (Banco de México- FIDERH) provides special loans for students that want to do a postgraduate programme in another country. You can borrow up to 200,000 pesos per year to study abroad.  The loan can be used to pay course fees or other costs such as travel and living expenses. FIDERH opens several calls each year.  For further information on financial assistance to support your learning, please visit www.fiderh.org.mx/
For Colombian students, ICETEC (Instituto Colombiano de Crédito Educativo y Estudios Técnicos en el Exterior) provides loans for students that want to do a postgraduate programme in another country. You can borrow up to US$16,000 to study abroad. Please visit www.icetex.gov.co
QUESTIONS?
About studying in Sweden
---
The Swedish Institute has a frequently asked questions page about studying in Sweden.
About studying at BTH
---
Please see the university's information page for answers to questions about studying at BTH.
MSLS FAQ
Is tuition really free for foreign students?
What is the cost of living in Sweden?
Does the programme require full time attendance?
What kinds of students attend the MSLS programme?
What sort of degree is the MSLS programme and what is its equivalency?
Where do graduates from the programme end up working?
I have been accepted. When should I arrive in Karlskrona?
What are the dates for the Winter holidays?
Other Questions about the programme?
---
Q: Is tuition really free for foreign students?
A: Yes and No. For students who hold EU/EEA country citizenship, you will continue to have your tuition covered by the Swedish government. For students with citizenships from other parts of the world, you will be required to pay tuitions fees for any programmes or courses starting after July 1, 2011. Tuition for all programmes at BTH has been set at 100,000 SEK per year of full time (60 ECTS) studies. You also need to have enough financial resources to cover your living expenses (see below), and need to budget 800 SEK for course books, photocopies, and other materials, in addition to the 1500-2500 SEK for field trips.
Q: What is the cost of living in Sweden?
A: The cost of living in Sweden is similar to many countries in Europe and North America (slightly less expensive than some and slightly more expensive than others). For example, rent for small student accommodation (10 – 30 sq. m.) ranges from 3500 – 5000 sek/month incl electricity, water and heating. Larger apartments in Karlskrona (45 – 65 sq.m.) may cost in the order of 4500 – 6000 sek/month. A nice lunch at the student cafeteria will cost about 65 sek and a monthly pass for the local transit system is about 380 sek/month. As of October 2016, 1 USD equals approximately 8.9 Swedish Krona (SEK). The Swedish Institute also provides information about the cost of living in Sweden.
Q: Does the programme require full time attendance?
A: Yes, in general it does (from August 21st to June 15th not including winter and reading breaks). Even in periods three and four, group projects, tutorials and some seminars will necessitate attendance at BTH to gain the full learning experience. Some students may gain special permission to visit their project locations and/or their homes provided the visit can be shown to be significantly beneficial to their overall learning.
Q: What kinds of students attend the Strategic Leadership towards Sustainability masters programme?
A: Students are typically high calibre professionals in early to mid-career and come from a diverse range of personal, professional and academic backgrounds to represent the four corners of the world. To date, students have represented over 80 countries (including Australia, Azerbaijan, Afghanistan, Bangladesh, Brazil, Canada, Cameroon, China, France, Germany, Ghana, Greece, India, Israel, Italy, Japan, Mexico, Morocco, Russian Federation, Rwanda, Turkey, UAE and USA) and collectively speak more than 30 languages. They have brought to Karlskrona a wealth of experience in finance, architecture, management, the arts, teaching, chemistry, entrepreneurship, engineering, and many other fields. For profiles of current and former students click here and read through our MSLS class biographies.
Q: What sort of degree is the MSLS programme and what is its equivalency?
A: The programme is a one year Master's degree intended specifically for career professionals and those wishing to combine their undergraduate and prior training with a specialised sustainability / leadership competence. It is fair to say that holistic sustainability education is a relatively new field, and so far there are a limited number of programmes available around the world. We are not aware of any other programmes that offer the international, transdisciplinary, science-based approach combining strategic sustainable development and leadership studies, that the MSLS programme provides. In this sense, the MSLS programme is unique and world-leading.
In Swedish, the degree title is 'Magisterprogram i strategiskt ledarskap för hållbarhet' and the english title is 'Master of Science (one year) in Strategic Leadership Towards Sustainability'. The Swedish Institute provides additional information about the equivalency of Swedish degrees in other countries (see FAQ about studying in Sweden).
Q: Where do graduates from the programme end up working?
A: With such diversity in the class we can give no ready answer here. Our graduates have a shared vision and understanding of sustainability and are working in academia, business, government and the community, providing leadership and creating change. Here are some examples of what they are doing now: creating their own sustainability consulting firms, developing education and training programmes, undertaking further research, acting as freelance consultants in diverse fields, undertaking green building design, working as policy analysts, preparing CSR / sustainability reports for some of the world's largest organizations, campaigning for Greenpeace etc. Check out our MSLS Alumni Stories from the Field to get a good picture of what our Alumni do after they graduate from MSLS.
Q: I have been accepted into the Master's Programme. When should I arrive in Karlskrona?
A: We highly recommend that you attend orientation week starting one week before the official semester commencement. You can check general timeframes for the programme by clicking here, and detailed information on your arrival by clicking here.  Information about the orientation week schedule will be provided to incoming students in early August.
Q: What are the dates for the Winter holidays?
A: You can check key dates for the programme by clicking here.
Other Questions about the programme?
Contact us at the email address below.