Master's Programme in Software Engineering
120 HP
Period :

2020-August-31 until 2022-June-05

Location:

Karlskrona

Type of instruction:

On campus, day, full-time
Language of instruction:

The teaching language is English.

Programme syllabus:

Download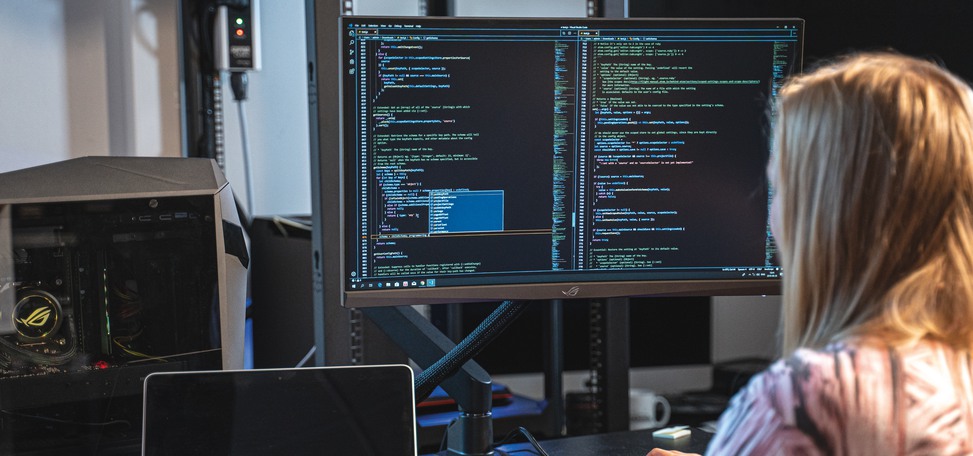 Master's Programme in Software Engineering
Analyze, adapt and apply. Meet future needs with a wide capacity to understand software engineering – from start to finish, and every step in between.
Create software to meet future challenges
The Master's programme in Software Engineering meets the complex challenges facing the software developers of the future. You acquire a wide understanding and base of knowledge through education and training in advanced concepts within software engineering, covering the entire development process. You learn how to construct and test software products to meet the challenges of tomorrow, with high demands on efficiency and quality. You also learn how to reflect upon and improve modern development processes.
From start to finish – each process, step and action
The education provides you with the skills and knowledge required to engineer software systems from the initial planning and scoping of projects, to the process of development, testing and delivery of the software system itself. The courses cover both engineering and working methodologies and you will study subjects such as project planning, software quality, and research methodology.
As a student within the programme, you will get access to Ericsson Space Lab (2:26, English text)
Courses and content
[chart width="400px" height="400px"  test="test" type="doughnut" legend="true"] [data label="Technology" value="45″ color="#9F44BE" highlight="#C58FD8″][data label="Thesis" value="30″ color="#00817A" highlight="#66B3AF"][data label="Process and Process Improvement" value="22.5″ color="#7CC04B" highlight="#B0D993″][data label="Research Preparation" value="15″ color="#0C50A0″ highlight="#6D96C6″][data label="Software Quality" value="7.5″ color="#F38130″ highlight="#F7A76E"][/chart]
Courses autumn semester 2020
Courses spring semester 2021
Courses autumn semester 2021
Courses spring semester 2022
You will study here
On BTH's main campus in Karlskrona, you will find our programmes and courses in engineering, IT, spatial planning, industrial economics and health sciences.
Campus Gräsvik in Karlskrona is located right next to the water, and there is even a swimming jetty 50 meters from the lecture halls. From the modern library's study areas, you have a nice view of the sea and outside there are exercise trails that take you through the woods and along the beach.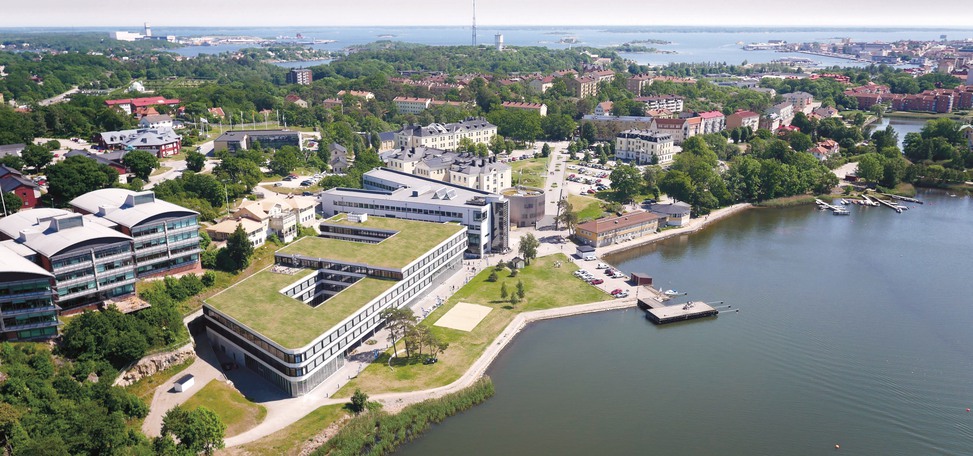 Admission

Admission Criteria
(This paragraph is a translation from Swedish of the approved method, "Antagningsordning"[Admission regulations], Dnr; BTH-1.2.1-0223-2017.)

GENERAL

This method has the purpose of assessing the applicants' competency for studies at, among others, the Master Programmes in Electrical Engineering, Computer Science and Software Engineering.

BASES FOR RANKING OF APPLICANT

Previous university studies and English.

DETAILS ON BASES FOR SELECTION:

The first step of the ranking process is an assessment of the relevance of the area and specialisation of the applicants' previous university studies to the applied programme. This assessment is made in three categories: minimal relevance = merit points 0, average relevance = merit points 0.5, high relevance = merit points 1.
Finally, the applicants' TEOFL or IELTS level in English is normalised to a value between 0 and 1, where 0 is the minimum level to pass the prerequisites of the applied programme and 1 is the maximum level of the test. Applicants' who are not required to prove their English skills with TOEFL or IELTS tests will get the merit point 1.
These two merit point values are added to a total merit value between 0 and 2.

MAXIMUM MERIT RANKING:

A maximum of 2 merit points will be given, according to the above given details.

WORK METHOD:

Applications that are accepted for review based on the basic requirements for the programme will be ranked according to the details above. If not all applicants with the same lowest merit point can be admitted, a preference is given to the gender that is least represented at the programme, and if further selection is needed lots will be drawn.

Read more about admission here

Qualification Awarded

On completion of the programme, students will be awarded the second cycle degree
Master of Science (120 credits).
Main field of study: Software Engineering

Learning Outcome

After completion of the programme the student shall:
Have understanding for problems, theories and challenges within large scale software engineering.
Have broad understandings for methods within software engineering.
Have deep method knowledge within parts of software engineering.
Have necessary skills to adapt available methods to the problem at hand.
Have the ability to identify strengths and weaknesses within methods, results as well as prepare improvement suggestions.
Have the ability to lead investigations using appropriate scientific methods.
Have the ability to critically assess problems, solutions and results.
Have the ability to take a scientific approach to the work performed.
Have the ability to reflect over ethical and social aspects of Software Engineering.