BTH collaboration yields sustainability award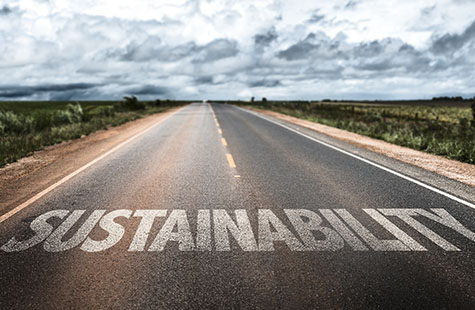 BTH's research collaboration with GKN Aerospace in their sustainability work yielded result. The company was recently praised for its sustainability work through the Award Sustainability Award.
For many years, BTH researchers have had a cooperation project with GKN Aerospace Engine Systems to integrate sustainability into their product innovation processes.
The company has now been awarded the "Supplier Sustainability Award" – an award that assesses a number of specific sustainability criteria, including work to reduce consumption, waste and emissions for a more efficient and environmentally sustainable business.
Johanna Wallin Nylander at GKN Aerospace comments on the award and cooperation with BTH as follows:
– We have shown that we are taking sustainability efforts beyond the reduction of fuel consumption on aircraft engines and energy-efficient manufacturing. We have worked to get the sustainability thinking into everything we do. Furthermore, we have been working on sustainability in tools and connecting these tools to our processes.
– The cooperation with BTH in continuing to develop our sustainability efforts is something we want to do for a long time, and we hope for a continuation of the project. There is much left to do, she says.
Sophie Hallstedt, Associate Professor at BTH, is responsible for the research group working with GKN Aerospace.
– We are very proud of this and I feel it is rewarding when research makes a difference and that we can participate in the company's journey towards sustainable development, says Sophie.