BTH initiates collaboration for more female engineers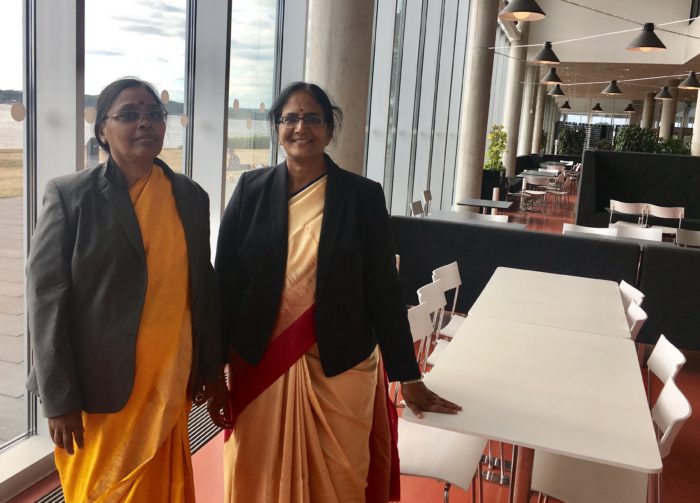 Since 2006, BTH has collaborated with several universities in the Andhra Pradesh region of India. BTH has recently established contact with a university, Sri Padmavati Mahila Visva Vidyalayam (SPMVV), which is dedicated exclusively to women.
The Indian university has e.g. engineering study programmes and BTH wants to support women who want to become engineers. This exchange allows female students to travel to study at BTH, and vice versa. The Indian students will study three years at home in India, and come to BTH for their forth year.
The SPMVV Rector is currently in Karlskrona and Blekinge. Durga Bhavani Veeramachaneni is a professor of communication and journalism. The delegation also includes the Head of International Relations, Dean Sarada Devireddygari.
– We are pleased to work towards a common goal to improve opportunities for young engineers. By giving them an international perspective, we help them succeed in global competition, says rector Durga Bhavani Veeramachaneni.