Choosing the right components – important part of software engineering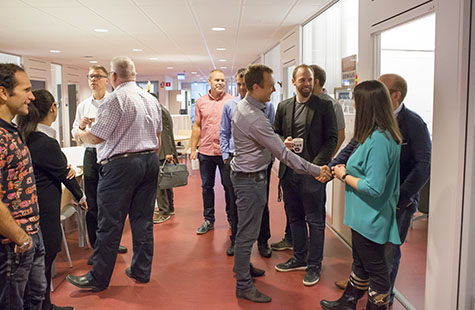 Today, researchers and companies meet at BTH to discuss how to develop systematic decision support in the selection of component solutions in software engineering.
In modern software engineering of large systems, software components and software services are an essential part of the development process, but it is often difficult to know which types of components we will choose. What components we choose play a role in both the system's functionality and quality, as well as time to market and cost.
BTH conducts a five-year research project in software engineering, "Orion", where the researchers look at how to develop a systematic decision support to choose from different types of component solutions; should the company develop the component itself, outsource the development to a subcontractor, buy an existing component, use an open source solution or a software service?
Today, BTH and the other project participants – Mälardalens Högskola and RISE SICS – invite companies in the region to discuss industry challenges in decision support for component selection and to present current research in the field.
– Today we will present results from studies conducted in industry and research results achieved within the project. We will also discuss what challenges the industry sees in decision-making about component selection, says project manager Michael Mattsson, professor of software engineering at BTH.
The research project is led by Software Engineering Research and Education Lab (SERL Sweden) at BTH. The project also includes Mälardalens Högskola and RISE SICS. SERL Sweden is one of the leading research groups in Europe in empirical and evidence-based software engineering. The research at SERL Sweden is often conducted in cooperation with industry to solve actual industrial challenges and to strengthen our partners' competitiveness in the development of software-intensive systems, services and products.
The Orion project is a five-year (2015-2019) research project funded by the KK Foundation, www.kks.se. Read more about the project.