Former BTH students in global education project on sustainability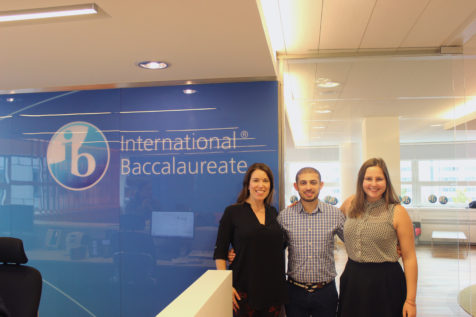 Kelly Sweet from the US, Anmar Kamalaladin from Bahrain and Caroline Michel from Germany are former students from BTH's Master of Science Programme in Strategic Leadership towards Sustainability. Last year, during their Master's thesis, they were contacted by the global educational foundation International Baccalaureate (IB), who wanted the students to examine how the company could implement sustainability in their curriculum for pupils aged 11-19.
The students came to the conclusion that sustainability should permeate all of IB's curriculum rather than being a separate subject. One of their suggestions was to let some of the school literature be about sustainability.
IB were so pleased with the students' work that they contacted them again and asked them to continue with a similar project for the ages 3-10 years. This project started in April and the findings will be presented to IB this June. IB will then choose which of the results they want to implement in their curriculum. After that, the former students will help the educational foundation with the implementation process until the end of 2018. Thanks to this BTH master thesis over one million pupils per year in more than 140 countries will get improved knowledge on sustainability.
Kelly Sweet is really satisfied with her education at BTH which she thinks combines theory and practice in the best way possible. She also thinks that she got the job of her dreams after her Master's degree; to work with projects on sustainability:
-We're excited to impact the children about sustainability at an early age, she says.