Indian ambassador visits BTH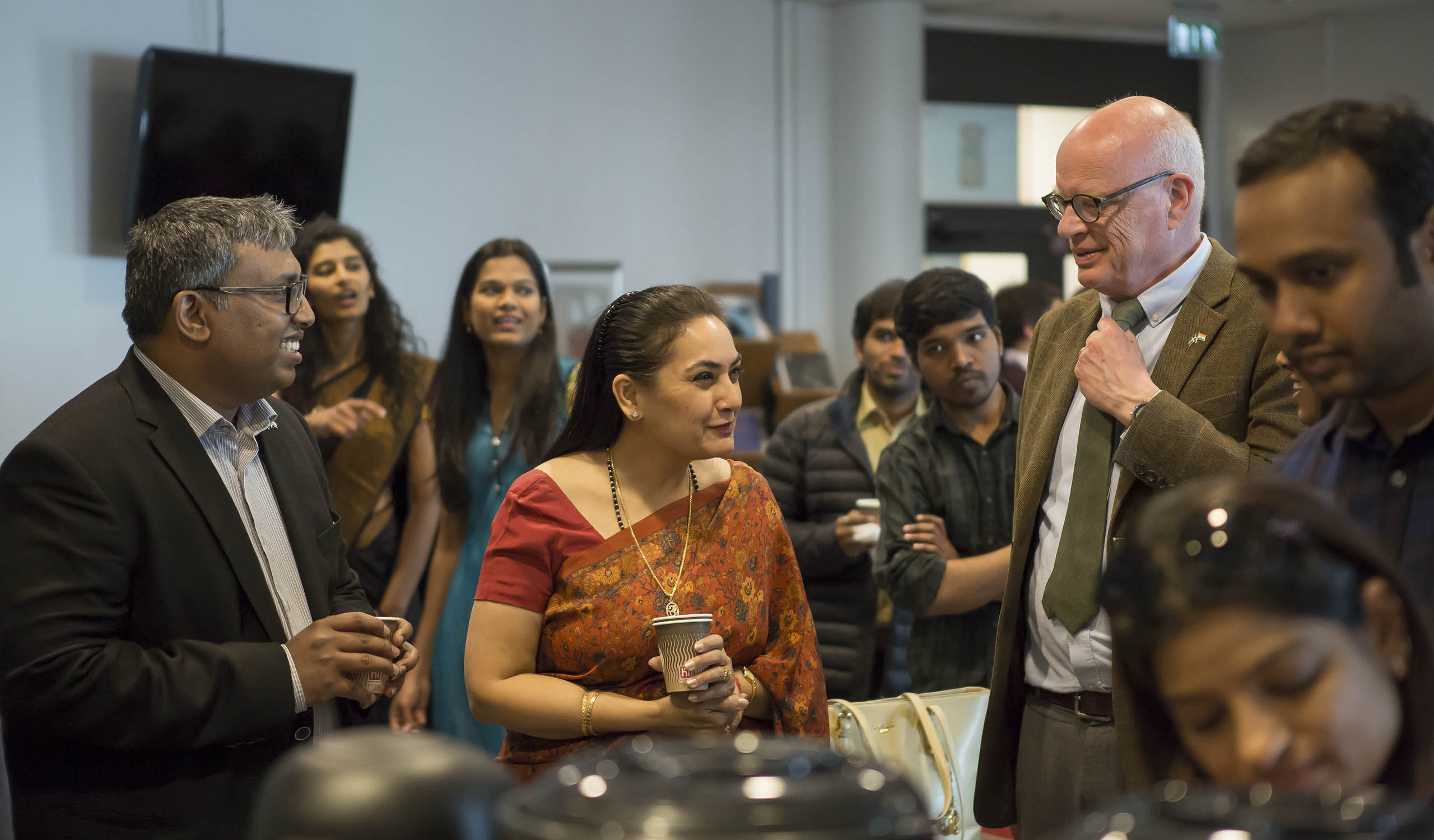 Today, Her Excellency Ms. Monika Kapil Mohta, Honorable Ambassador of India to Sweden & Latvia visits BTH. It is a courtesy visit and the first time the Ambassador visits BTH. The Ambassador was given a warm welcome by present as well as former students and BTH executive unit on this beautiful day.
During the day, the Ambassador met some of the Indian undergraduate as well as PhD students at BTH, but she also met and talked to former students who today are professionals in the region as well as others from the "Indian Community".

The Ambassador was given warm greetings as well as the Indian national anthem on her arrival at BTH. The hall was decorated with Indian flags and garlands in the Indian colours; orange, green and white. This was something that the Ambassador specifically mentioned and appreciated.
– I am delighted over the warm welcome I have received here today. BTH is at the forefront of research and especially the area of sustainability which is very important to meet the challenges facing India.