The Minister for Defence praises the BTH initiative in marine technology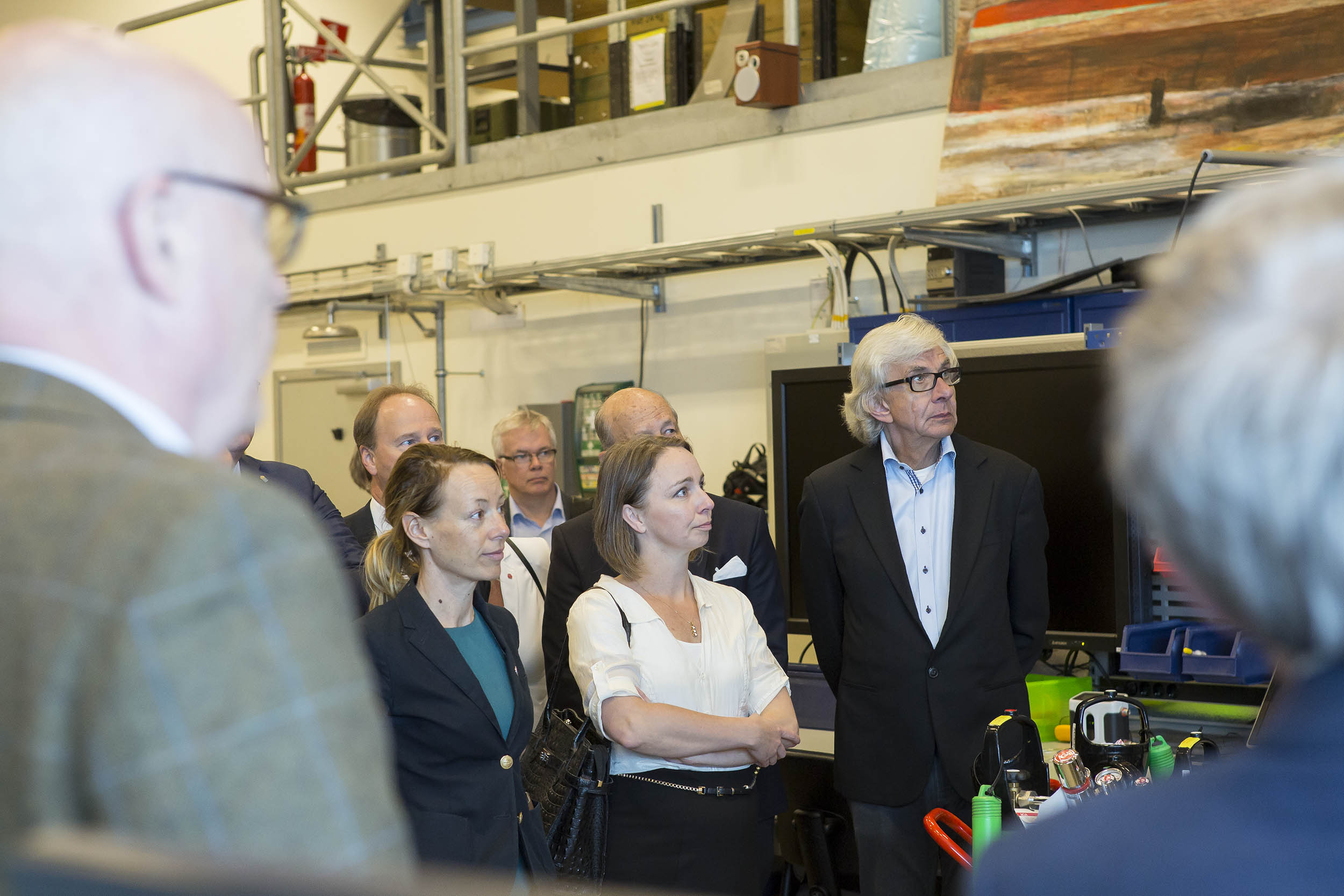 The Minister for Defence Hultqvist opened a National Center for Underwater Technology at BTH during the day, an initiative which, according to the Minister, is important for Sweden as a nation, both from a security perspective and from an export perspective.
– It is a security issue for the country and at the same time it helps us develop our opportunities for jobs and an export market, said Minister for Defence Peter Hultqvist.
The minister was given the opportunity to inaugurate the center using a remote-controlled underwater vehicle.
– I am happy and proud to be here today. It is important that we retain and develop skills to be world-class. BTH now strengthens its role in underwater technology in an international perspective, said Minister for Defence Peter Hultqvist.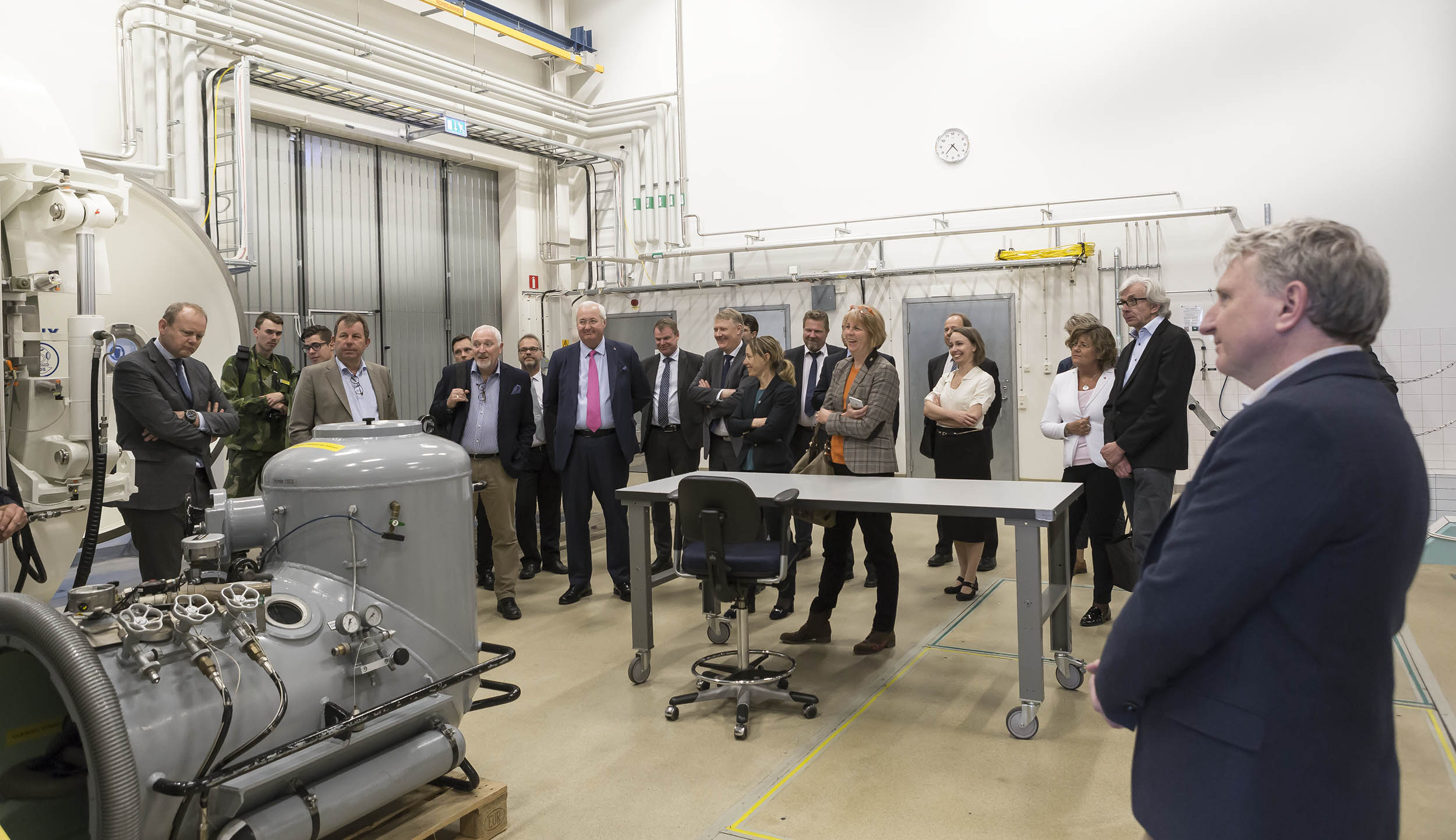 In Karlskrona, there is a unique environment and expertise in marine technology. The Swedish Armed Forces, the Swedish Coast Guard, NKT, Saab and Blue Science Park with 15 members of the marine technology cluster in collaboration with BTH. Now it is further strengthened through the establishment of a national center for underwater technology.
– We will create world-leading research here, said researcher Oskar Frånberg, who is responsible for the BTH initiative.
BTH will also start a Master of Science degree programme in marine engineering in the autumn. Graduated students will be the qualified staff required in the field of marine technology.
During the opening ceremony there were representatives from both Saab and NKT, both of whom praised the initiative.
– We will get cutting-edge skills, said Lars G Carlsson, NKT.
– It is good to have this venture in Sweden's most naval city. It will be easier for us to recruit and develop world-leading technology, said Gunnar Wieslander, Saab.