Mobile services for health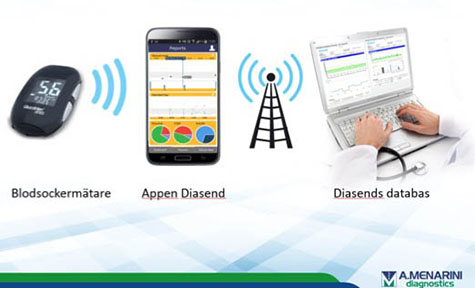 At BTH there is an on-going research project about mobile services for health. The focus is on how patients living with diabetes and their health care teams can be supported in everyday life with mobile services to facilitate communication and consultation.
Since almost everyone today has a mobile phone or a tablet, the researchers have been interested in how mobile services can be used in this area. Earlier in the project, they looked at how the health care teams for patients with diabetes are working today and which IT support they have for communication and consultation. In the autumn of 2016 the researchers started to look into how patients with type 2 diabetes experience the contact with the health care teams and how such contacts could be supported and enhanced by ICT and mobile services.
During the project, the researchers have made field studies at Blekingesjukhuset, interviewed diabetes patients and investigated how current IT support and its possible shortcomings are perceived. In addition to this, a workshop was held with businesses, health care providers and patients to develop a mobile prototype of an app that can be used by patients and their health care teams.
– Our aim has always been that the mobile support must have a usability focus, i.e. the patients are put in focus. Diabetes patients can use the app to send information such as their blood sugar to a database and the information is taken care of by the health care, given the patient´s  consent, says Professor Sara Eriksen, project manager at BTH.