New master students from India on campus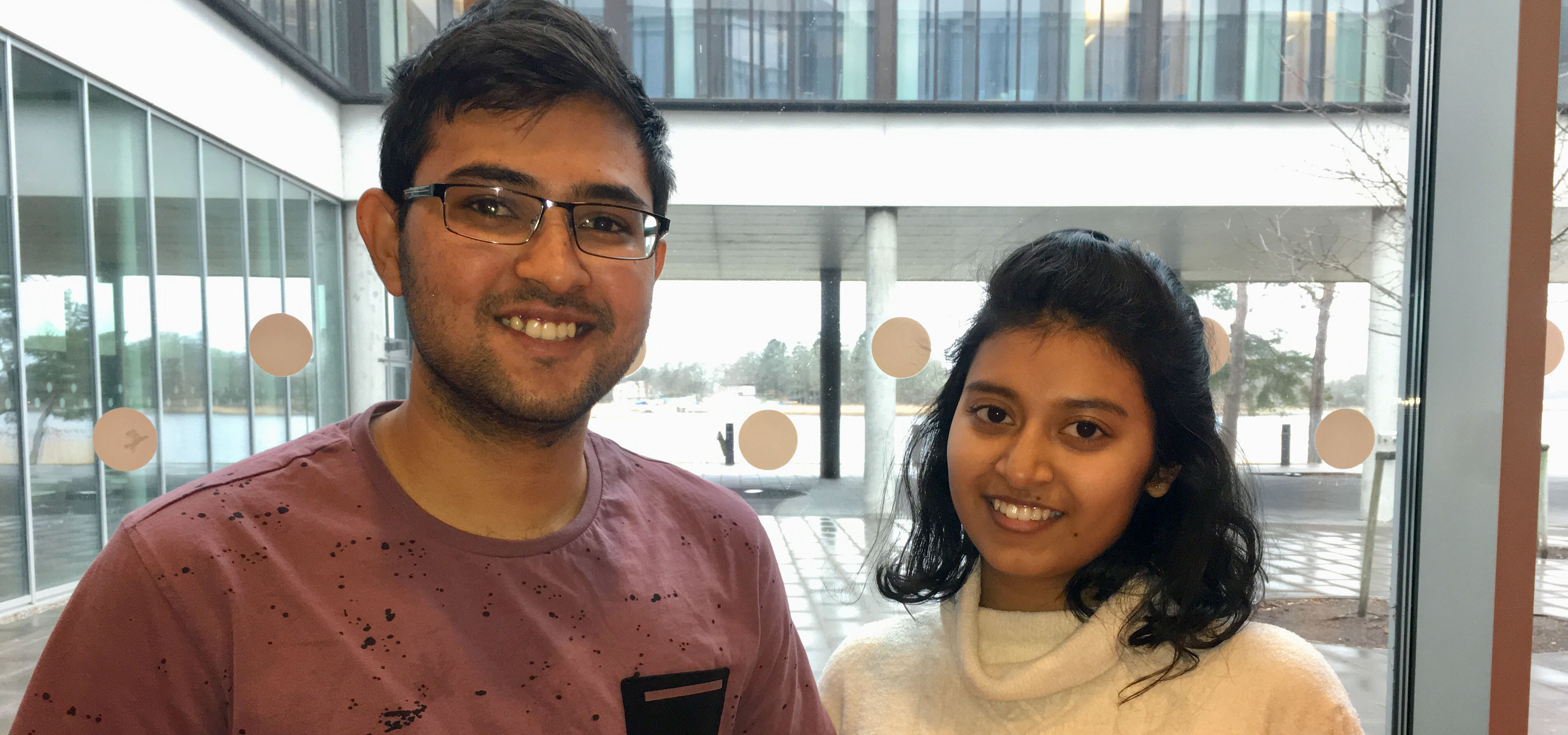 Today, more than 40 Indian students were welcomed at BTH. They are students from BTH´s partner universities in Kakinada and Hyderabad, and the students will  complete their studies at BTH – and hopefully stay here to work.
The 47 students come from Jawaharlal Nehru Technological University in Hyderabad and Jawaharlal Nehru Technological University in Kakinada – two universities that BTH has a good working relationship with. The students started their studies in their home country three years ago and will now complete their studies with a master's degree at BTH, thus obtaining a so-called "double degree". They will study either computer science, software engineering or telecommunications and get the skills that many companies are looking for today.
Today, a session was arranged where Vice-Chancellor Anders Hederstierna welcomed all students. They also received practical information and a special welcome from the Student Union and former students from India.
Two of the students on campus today are Uttejh Reddy and Sumeesha Marakani who are both studying computer science. They have been in Karlskrona for two weeks and have already experienced the differences between the Indian metropolitan area they grew up in and the small town of Karlskrona.
– Here is very calm and quiet and we like it, they say.
For the first time in their life they have also seen and felt snow. They see many benefits of studying at BTH even if it involves leaving family and friends.
– Now, I get the chance to learn another culture, says Uttejh Reddy.
– Even if it's a little stressful it's worth it. I get a broader perspective and I'm learning a lot, says Sumeesha Marakani.
However, has her sister in Karlskrona. She is a former student at BTH and works today at Compuverde in Karlskrona.
In the near future, BTH will organize a workshop for the students on Swedish culture, what is expected of them in the studies and how it works in working life.
Today in Karlskrona there are many people with roots in India – at BTH and many of the IT and telecom companies. Together they form a network, a family for the new students.
The students will undergo education for 18 months to take a master's degree in their chosen field. After graduation, there is a good labour market waiting for them – in Karlskrona but also elsewhere.
– Be motivated and enjoy your studies and have fun, said Gurudutt Velpula, project manager at BTH and concluded: The companies are waiting for you.