One programme – 26 different nationalities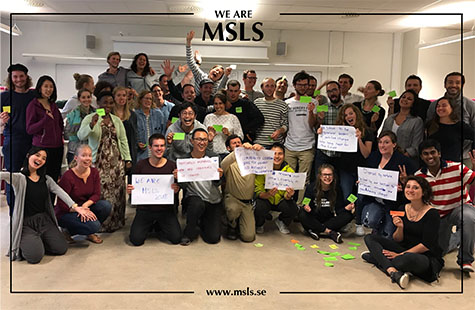 This autumn 51 new students from 26 nationalities were admitted to the Master´s in Strategic Leadership towards Sustainability (MSLS) Programme, bringing with them record-breaking geographic diversity.
– The new MSLS students come from countries around the world: Costa Rica, Japan, Germany, Bangladesh, Canada, Indonesia, the Netherlands, Vietnam, Russia, and more, says Elaine Daly, MSLS teacher at BTH.
MSLS is a 10-month transformational master's programme that focuses on advancing student knowledge, skills, and global networks in order to build their capacity to be a strategic leader in the co-creation of thriving, sustainable societies.
Since its beginnings, the programme has hosted more than 600 students from over 80 countries who not only bring wide geographic diversity to the university, but also great diversity regarding age, personality, and educational and professional background.
– BTH is a very international, multicultural environment and I think the diversity of students present at BTH make a very rich learning experience, says MSLS student Brendan Seale from Toronto, Canada.