Successful BTH alumni at The Game Awards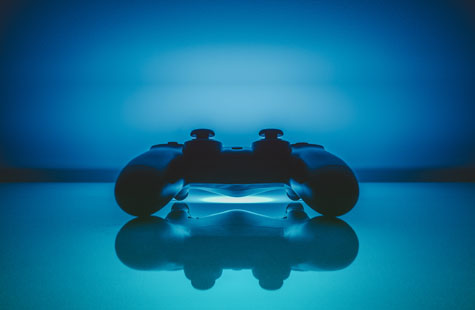 The Game Awards Ceremony of 2017 was held in Los Angeles on December 7. Two of the nominated games were created by former media students at BTH.
Every year the Game Awards pay attention to game developers and players from all over the world. This year's award ceremony was held at the Microsoft Theater in Los Angeles and could be streamed all over the world.
The Wolfenstein II game: The New Colossus was nominated in four different categories at The Game Awards 2017: "Best Narrative", "Best Performance", "Best Game Direction" and "Best Action Game". The game took home the award for this year's best action game. The game takes place in an alternative universe in the 1960s, where the Nazis have won the war and taken over the world. As a player you fight against the Nazis.
Former BTH student Tommy Tordsson Björk works as narrative designer and has written the script together with the creative director Jens Matthies.
– As I see it this is the biggest prize gala for games in the world and corresponds to the Oscar´s gala. Just being nominated for four prizes is amazing. It was really hard competition and very good play this year, says Tommy Tordsson Björk.
Former student Michael Levall, who owns the company Levall Games, was nominated with his game Please Knock on My Door, which is about living with depression and social phobia. The game was nominated in the "Games for Impact" category.