Successful research on innovative product development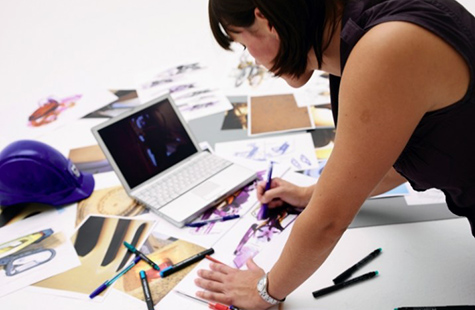 Since 2013, one of BTH´s focus area in research has been on innovative product development. Now after five years, an initial evaluation has been made and the results are very positive – the researchers have been active and it is high quality of scientific production.
In order to enhance the competitiveness of Swedish industry and to develop the sustainable product service system of the future, BTH invested in 2013 in a research environment for innovative product development.
The effort could be made thanks to funding from the KK Foundation and a number of collaboration partners. A total of around SEK 110 million was invested over six years, where the KK Foundation accounted for one third of the cost and BTH together with participating companies for the rest.
Now an external party has made a bibliometric evaluation of the research effort and it is a very positive result that the evaluation shows.
The evaluation shows that the number of PhD students in the field of research has almost doubled, that there is steady growth in research production and that every third research publication takes place in collaboration with industry, just as it was intended.
The evaluation also shows that it is high quality of scientific production. The scientific impact is 30 percent above the average for the Nordic countries and 45 percent higher than the Swedish average in the same field of research.
– We have built a strong profile in innovative product development focusing on sustainable solutions for the future together with our business partners and it is gratifying to see our research judged to be of high quality, says Professor Tobias Larsson, responsible for this research.
The evaluation of the investment will continue until the project is completed.