Sweden´s first PhD student course with focus on ageing and digitalization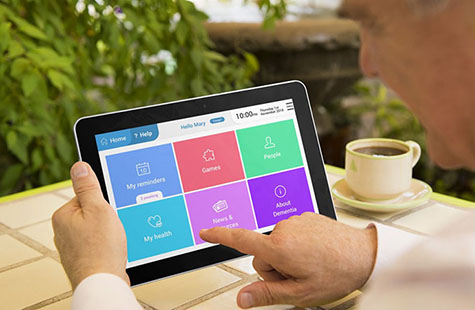 Sweden´s  first course for PhD students which focuses on gerontechnology; ageing and digitalization, has now started at BTH. The course has been designed by researchers at BTH in collaboration with other universities and the course attracts PhD students from all over the country.
About six months ago, BTH received an assignment from the National Graduate School on Aging and Health (SWEAH) to develop a postgraduate education course focused on gerontechnology. This resulted in the course Gerontechnology; aging and digitalization. The course is conducted in collaboration with KTH, Karolinska Institutet, Luleå University of Technology and Lund University.
– It is a strong and growing area that is getting more attention. More and more companies are beginning to discover the economic potential of adapting and developing technology for the growing elderly group. There is also a demand for research in the field to understand how digitalization affects this group, says Professor Peter Anderberg, responsible for the course at BTH.
BTH has long experience in doing research in the field of applied health technology that focuses on the right technology for older people in several research projects, and it is the result of this research that creates a background for the course.
The course will last throughout the autumn semester and will be given on line. Several webinars will be held by teachers from the participating universities.
The demand for a course with this focus turned out to be great among the country's doctoral students. The 15 study places were filled quickly by applicants from all over Sweden, and from Finland.
– The PhD students who attend the course do research in different areas; economics, technology or health sciences, but everyone has focus on how technology creates new opportunities for older people in a variety of areas, says Peter Anderberg.
– It is a misunderstanding that older people do not adopt new technology. We want to make sure that all technology that surrounds us is also available to the elderly, says Professor Johan Sanmartin Berglund, course examiner at BTH.