Warm welcome to all new international students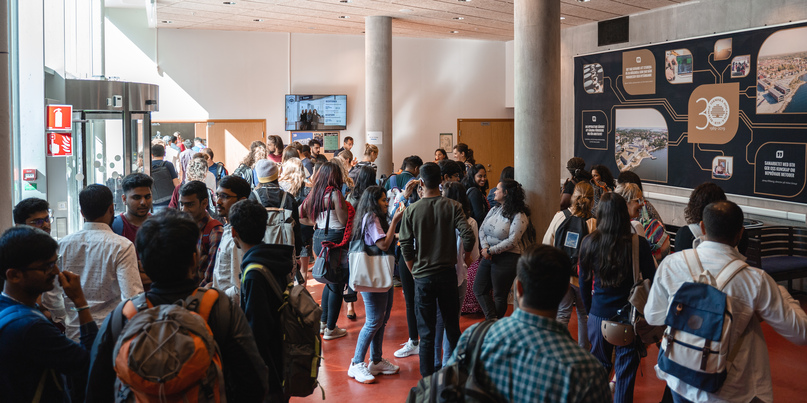 Today, 250 new international students from more than 40 countries gather on campus. They are double degree students and free movers from all over the world.
-Welcome to the Riviera of Sweden, Vice-Chancellor Mats Viberg greeted all new students.
Today, BTH welcomes 250 international Master´s students from over 40 countries.
-I will do my best to prepare you for a successful career, Vice-Chancellor Mats Viberg continued.
BTH offers seven Master´s programmes taught in English in the following areas; mechanical engineering, computer science, software engineering, spatial planning, telecommunications and strategic leadership towards sustainability.
International students are both so called free movers, i.e not a part of any exchange programme, as well as double degree students. They are students who, after completing their studies in India, come to BTH to finalise their studies.
Today the students get an introduction to BTH and to the Blekinge Student Union as well as information regarding different facilities such as student health service and IT service.
Vice-Chancellor Mats Viberg concluded his speech by saying:
-Good luck, work hard but don´t forget to have fun.