When sustainability is in focus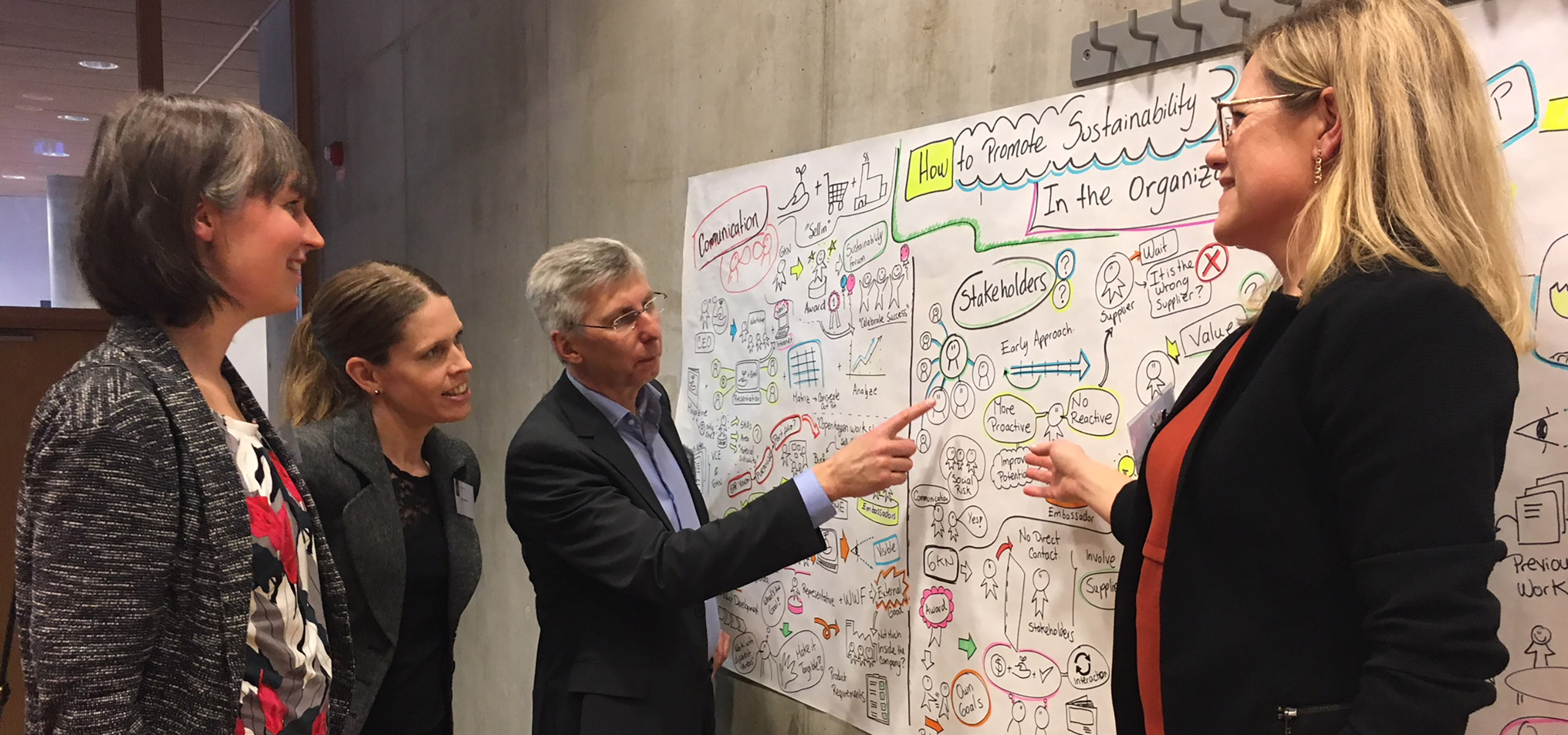 The goal is to support manufacturing companies to achieve sustainability in their production. And the researchers have been succeessful according to the participating companies. Today, it was time to present what have been achieved in the big sustainability project at BTH.
Today, researchers and companies gathered together in the Stosip project (Strategic, Tactical and Operational Implementation of Sustainability into the Innovation Process) at BTH to discuss what have been achieved in the project.
– The project aims to support manufacturing companies to integrate and implement sustainability at several levels. We want to support companies to measure sustainability implementation and to see the sustainability impacts of different solutions, says research leader Sophie Hallstedt at BTH.
On-site today, representatives of the two companies included in the collaboration were: GKN Aerospace Engine Systems and Volvo Construction Equipment, and both witnessed a fruitful collaboration with the BTH sustainability researchers.
– At GKN, we are doing a lot about sustainability activities, but thanks to our involvement in the project, we have broadened our sustainability efforts. We have gained an overview of where we stand today and knowledge of what to do to take steps in the right direction towards sustainability, says Johanna Wallin Nylander at GKN Aerospace.
Johanna Wallin Nylander mentions several concrete results of the collaboration with the researchers at BTH.
– We have been able to reduce the amount of waste materials and reduce the amount of emissions due to the fact that we now use light materials.
Volvo CE has collaborated with BTH for several years and believes that this type of applied research is very successful.
– Thanks to the project, we have become aware of what we lack and how we should raise sustainability issues internally in the company, and the importance of not just telling sustainability but actually acting accordingly, says Linn Andersson at Volvo CE.
– The researchers have helped us create an awareness and understanding of sustainability issues and we will continue on that track, said Niklas Nillroth, Volvo CE, who also wants customers to become more demanding in terms of sustainability.
– Today, we are discussing sustainability issues already when we develop our products.