BTH honorary doctor becomes principal advisor to the Indian government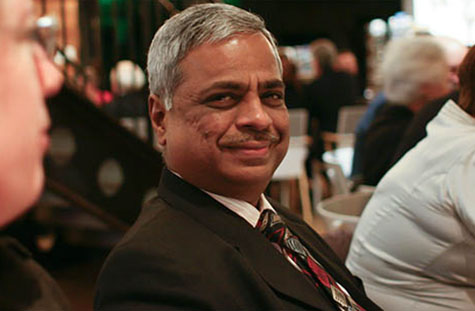 Ashok Jhunjhunwala, professor at the Indian Institute of Technology (IIT-M) Madras and honorary doctor at BTH, has been appointed Principal Advisor to the Minister of Power and New and Renewable Energy in India.
Ashok Jhunjhunwala is a professor of electrical engineering at the Indian Institute of Technology Madras (IIT-M) in Chennai, India since 1990. He is also a research leader for TeNeT (Telecommunications and Computer Networks) Group, renowned internationally for his research and development work on IT and sustainable rural development in India. He was appointed honorary doctor at BTH in 2008 and is still collaborating with BTH in various research projects.
Ashok Jhunjhunwala has now been appointed principal adviser to the Indian government in the field of sustainable development, especially in terms of new and renewable energy. The Indian government has the vision of becoming a 100 per cent electric vehicle nation by 2030. Professor Ashok Jhunjhunwala is the one who will lead this ambitious job.
Read the article in The New Indian Express.