GKN in Trollhättan wins sustainability award – STOSIP is one of the reasons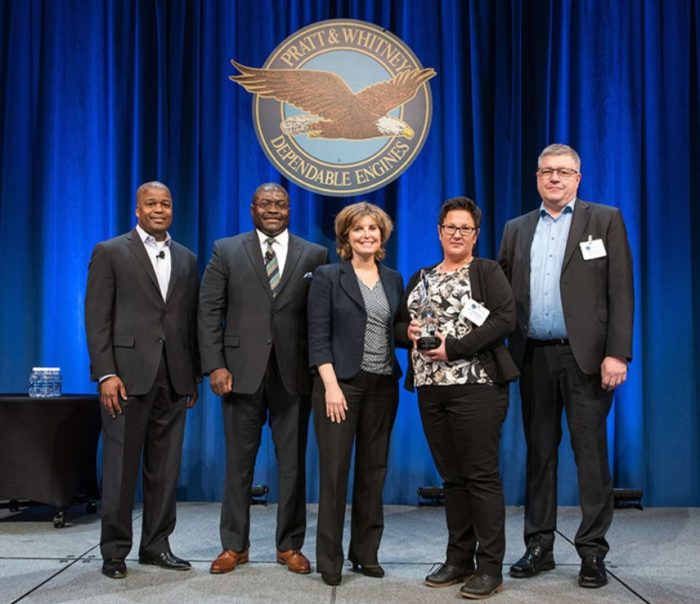 Maria Tornvall, environmental manager at GKN Aerospace Sweden, 2nd from the right, at the award ceremony together with Anders Carlsson, customer responsible P&W GKN, and representatives from Pratt & Whitney.
Pratt & Whitney, a leading company within design, manufacturing and maintenance of aircraft engines has appointed GKN Aerospace Sweden as the winner of the 2017 Supplier Sustainability Award (among 400 applicants).
GKN's commitment in the STOSIP project is mentioned as one contributing reason in the motivation. Other reasons include GKN's work with additive manufacturing and their focus on ISO 14001 and zero waste.
The award is based on the "Supplier Health Assessment", which focuses on eleven specific sustainability criteria, including work to minimize consumption, waste and emissions, to become a more effective and ecologically sustainable company.
We are very proud to see how our research makes a difference and that we can support and be part of GKN's journey towards sustainable development.
To read the full press release, please see: http://www.mynewsdesk.com/se/gkn-aerospace-sweden/pressreleases/gkn-i-trollhaettan-faar-utmaerkelse-inom-haallbarhet-2248096