Research team meeting days 28-29 September
A 1,5 day BTH STOSIP research team meeting took place on 28-29 September in Karlskrona. On the first part of the 28th, Carolina, Daniella, Jesko, Matilda, Sophie and Tita took part. The meeting started with literature review presentations by Carolina (Sustainable Product Portfolio) and Matilda (Integration of sustainability in product requirements), where Daniella also took part from distance. Both presentations resulted in fruitful comments and ideas for future work. Next, the final STOSIP workshop and seminars day were discussed, resulting in draft ideas regarding agenda, workshop theme and invitations. One workshop will be held during November at VCE in Braås and a final seminar/workshop day will take place in February at BTH, where outcomes from the STOSIP project will be presented. This is something to really look forward to, and hopefully it will be possible to invite not only research project team members and associates, but also other companies and academics.
The afternoon continued with a lecture by Per Espen Stoknes, a psychologist with PhD in economics, chairing the Center for Green Growth at the Norwegian Business School, who was invited to speak in Karlskrona by a department and research colleague, Rachael Gould. It was a thoughtful lecture concerning the problematics of climate change communication. After this, the research meeting continued with discussions about future publications and conferences from which a time plan could be derived.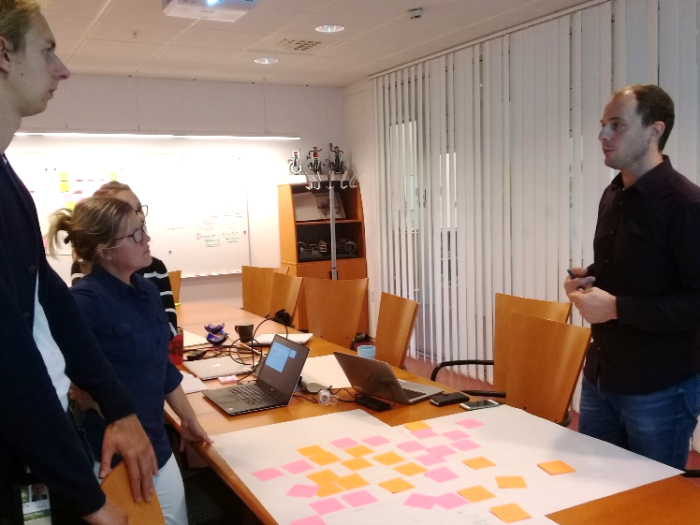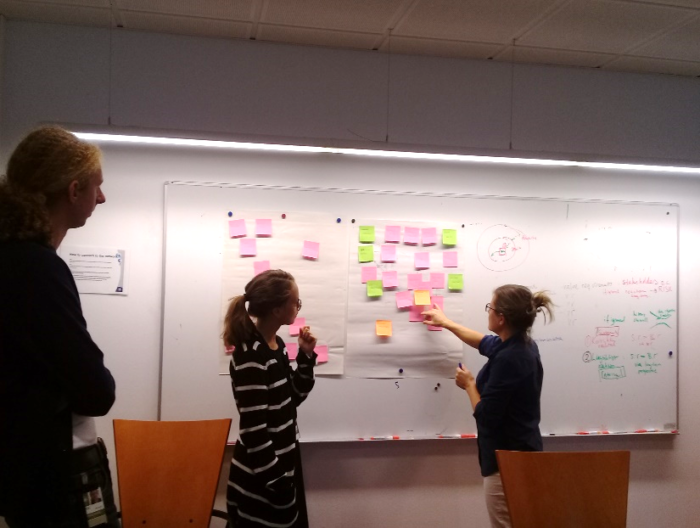 The following half day, the 29th of September, started with research poster discussions, after that, a workshop on interconnections between the different research topics of the STOSIP team was held. Besides Carolina, Jesko, Matilda and Sophie, also Marco joined in for this activity. The group split up in two groups and the task was to create concept maps that discussed relationships between risk management, value, product requirements, product portfolio and sustainability. It was a very rewarding exercise, it was possible to perceive the connections between the topics, which resulted both in many new questions but also ideas for ongoing research, future work and, ultimately, publication collaborations.
The research meeting was very intensive, and showed how valuable time for open discussions are for both the progress of the research itself and the team spirit!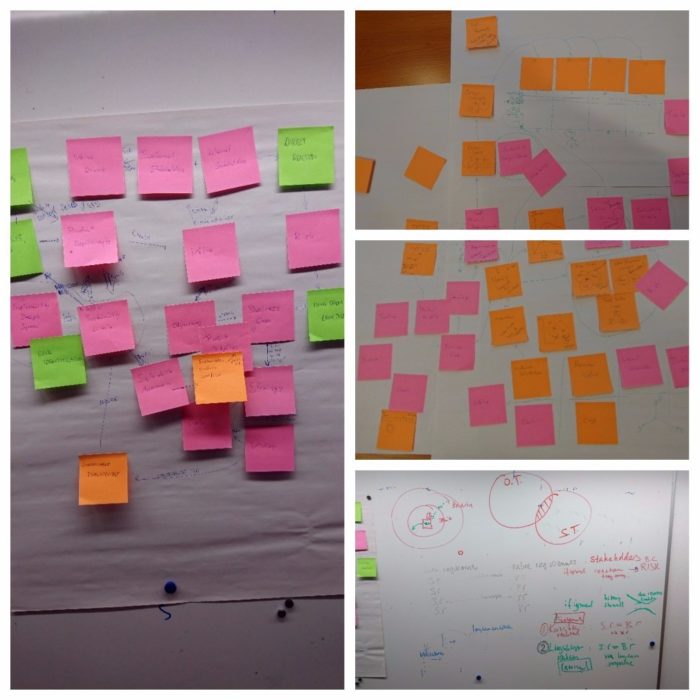 By Matilda Watz