Systems Engineering
Systems Engineering
The research in systems engineering covers sensors, signals and systems. The focus is in radar, marine technology, computer vision, measurement technology, remote sensing, medical technology, applied statistics, autonomous systems and electromagnetic modeling.
Systems engineering deals with how different system components can work together to form a functioning whole. Energy supply systems, radar systems, transport systems and biological processes are examples of systems that can be studied. The technology also makes it possible to transfer ideas from one application area to another as it has its basis in mathematics (and physics).
Systems engineering research is important in a number of areas in society such as infrastructure, transport, health care and development of industrial products. It plays a key role in meeting current and future societal and sustainability challenges. Systems engineering meets where technical questions become increasingly complex and when demands are placed on new theory to manage and analyse larger amounts of information and increased complexity with maintained requirements for precision, flexibility and security.
Research in systems engineering at BTH is mainly conducted at the Faculty of Engineering and the Department of Mathematics and Natural Sciences.
Specialisations
• Novel image inversion algorithms based on Doppler measurements for security and climate monitoring
• Methodology for impact assessment of road user charging for heavy vehicles. – A project within the Arena platform
• Tentacle – Capitalising on the TEN-T core network corridors for growth and cohesion.
• One-sided and two-sided nil-ideals in skew group rings.
• Radio occulation inversion methods.
• Modeling and optimization of systems.
Collaborations
Systems engineering research at BTH is conducted in collaboration with several companies and organisations. Some examples of collaboration partners are:
Saab Survelliance and Kockums,
Beyond Gravity Sweden AB,
FOI and FMV,
Blue Science Park,
NetPort Science Park AB,
Techtank,
Swedish Transport Agency,
Sweco,
County of Blekinge,
Deutsches Zentrum für Luft- und Raumfahrt (DLR) and
Airbus Defense and Space.
Both nationally and internationally, directly or indirectly, via our research projects, we also collaborate with other universities and research organisations. Some examples are Chalmers University of Technology, Lund University, Linköping University, Malmö University, Uppsala University, the Research Institutes of Sweden (RISE) and the Norwegian Road and Traffic Research Institute (VTI), the University of Duisburg Essen, Germany and the Aeronautics Institute of Technology, Brazil.
Contact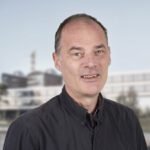 Professor Mats Pettersson
Head of subject, systems engineering
E-mail: mats.pettersson@bth.se
Telephone: + 455-38 57 28