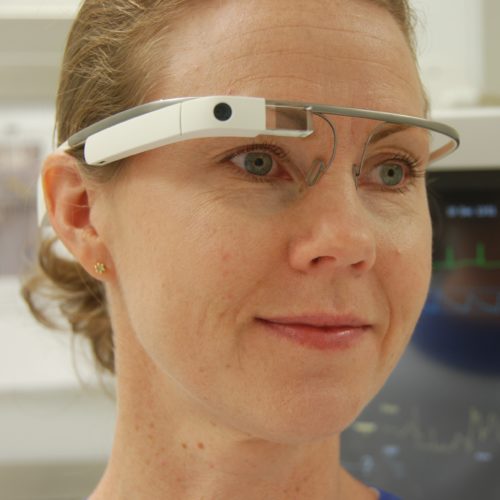 Charlotte Romare
Industridoktorand
Department of Health, Room H550B
Short biography
I am a critical care nurse specialised in intensive care and I work at the Intensive Care Unit in Karlskrona. Since January 2017 I am also part time PhD-student in Applied Health Technology with focus on nursing care. My research project is about Smart glasses in intensive care, an innovation for alarm management and advanced decision support in complex care environments. My overall aim is to "investigate if, and if so how, smart glasses could increase patent safety in intensive care". I am also a part of an innovation project called SUCCCE as clinical advisor.
Introduction
Intensive care is high-tech, complex care of our most critically ill and vulnerable patients. Patient vital signs are important factors when intensive care staff make decisions about sometimes lifesaving interventions. Due to their critical condition, ICU (intensive care unit) patients are extra vulnerable. Patient safety is therefore an ongoing effort with the aim of improving quality of care and reducing harm caused by healthcare.
Smart glasses are a rather new platform for applications (like smart phones and tablets) that can be described as "a computerized communicator with a transparent screen and a video camera, wearable as a pair of glasses". They are controlled by touch or voice and can display text and images, take pictures and use Wi-Fi or Bluetooth to communicate. Smart glasses have been suggested to increase access to vital signs and facilitate alarm management if equipped with a customised application. According to our literature review smart glasses have never been used in the complex context of intensive care.
This project is approved by the ethics committee in Lund.
Main supervisor: Lisa Skär, professor BTH
Assistant supervisors: Peter Anderberg BTH, Johan Sanmartin Berglund BTH, Ursula Hass Project manager SUCCCE.
Projects & Publications
Ongoing project
Preparing clinical trials with smart glasses in ICU.