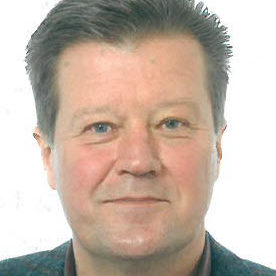 Mats Walter
Senior lecturer
Department of Mechanical Engineering, Room J2115
Mats Walter - Bio
Dr Mats F. Walter got his PhD at Lund Institute of Technology in 1993 within the area of manufacturing engineering. The applications were within machining and the deformation of work pieces. Theoretical as well as experimental studies and simulation were conducted in order to predict manufacturing tolerances after turning operations. His thesis was awarded the Oscar II stipendium at Lund University 1993.
In 1993-98 he was senior research associate, Department of Production and Materials Engineering, Lund Institute of Technology and since 1998 he has a position at BTH as senior lecturer (universitetslektor).
In recent years he has been involved in research on thin layered composite materials (packaging materials) and also been guest researcher at University of Sydney, Sydney, Australia (2007-08) and University of California, San Diego, USA (2009-10).
Dr Walter has also been involved in education and has been examiner and teacher in courses such as, manufacturing methods, machine tool design, mechanics, solid mechanics and FEM. Main educational tasks for several years has been as supervisor/examiner of B.Sc. and M.Sc. theses.
During the period 2000-2006 and since 2009 he is the head of the Mechanical Engineering Department at Blekinge Institute of Technology.