SULF vid BTH
Alla har rätt till en bra arbetsmiljö.
.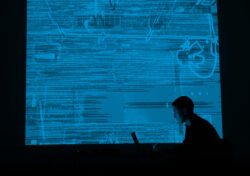 På arbetsplatsen påverkas vi av allt och det är vår arbetsmiljö. Alla anställda har rätt till en god arbetsmiljö. Med det menas att alla ska kunna se fram emot att gå till arbetet varje dag. SULF har samlat en massa bra material om arbetsmiljö. Läs mer här  på SULFs webbsida.
På SULFs webbsida finns det arbetsmiljöverktyg för högskolesektorn
It-skyddsrond, It-tillgänglighet och förslag på riktlinjer och Rutiner/checklista digitala verktyg. Testa gärna verktygen! 
Mer information hittar ni på www.sulf.se .
En rapport från SULF: Vart tar pengarna vägen?
Karin Åmossa, chefutredare på SULF berättar om rapporten: Vart tar pengarna vägen?
– Om statsmakternas prioriteringar och lärosätenas interna fördelning av basanslag för forskning och utbildning på forskarnivå (del 1)
Information från SULF
Universitetsläraren is launching a newsletter in English
Universitetsläraren is the members' magazine of SULF, The Swedish Association of University Teachers and Researchers. The magazine is editorially independent from the labour union, and covers all types of issues relevant to Swedish academia: higher education and research policy, working conditions, career paths, pedagogy, academic freedom etc.
If this interests you, please sign up here for Universitetsläraren's monthly newsletter in English starting February 11th.
If the link doesn't work, please copy this address into your browser:
https://forms.apsisforms.com/af3de23c3548eaaf65ba6278bacbf607
We welcome any suggestions regarding what we should write about, so please also feel free to contact us.
BTH väl representerat på riksnivå inom SULF
Bengt Aspvall har under de tre senaste åren varit ledamot i Sveriges universitetslärare och forskare, SULF:s, förbundsstyrelse. Nu tas stafettpinnen över av Eva-Lotta Runesson som på förra veckans kongress valdes som suppleant i förbundsstyrelse för de kommande tre åren. Förbundsstyrelsen är en central styrelse för SULF Sverige och sätter riktlinjer för arbetet för SULF:s 21 000 medlemmar runt om på vår olika lärosäten. Mikael Åsman har fått förnyat förtroende att vara med i SULF:s valberedning.
Vidare har Erik Bergenholtz på  SULF:s doktorandförenings årsmöte blivit invald i styrelsen för SDF. BTH är med och gör sig hörda i olika centrala organ.
---
Lokalföreningens styrelse vald på årsmötet 2020
---
Nationellt
---
Några dokument
ÅRSMÖTESPROTOKOLL - SULF
Årsmötesprotokoll 2010
(protokoll saknas som pdf)
SACO:s medlemsförbund