Meet our employees
Meet our employees
Our employees are an important part as we give our students valuable knowledge and an exciting study period and as we as a higher education institution need to contribute to solutions to the challenges in society.
BTH's employees are coming from all over the world and are sharing their stories here with you.
We would like to give you insights on how our employees find their way to BTH, about their career journey and experiences about living in Karlskrona, career development and relocation.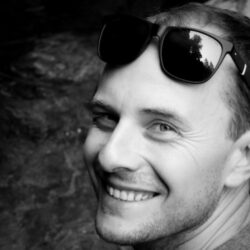 "Why did you choose BTH, why Karlskrona?". It is hard to explain sometimes. You know the feeling when things just feel 'right', and all pieces just fall into the right place? At work, I enjoy the right balance of responsibility, autonomy, support and own time, which is important. Also, I feel free to take my own decisions and to follow my ideas and thoughts.
But not only that. Karlskrona is a very nice place to live. It is a fast-growing city and one has the feeling that things happen all the time. There is something for all tastes: tech, culture (the city is one of the few UNESCO sites in Sweden), nature, sport. I personally love taking my bike and explore the Blekinge region, this is really cycling paradise to me. Well, nowadays Karlskrona is the other place I call home."
Marco Bertoni, Professor at the Department of Mechanical Engineering
Watch the video interview or read the whole article about our employee Marco Bertoni.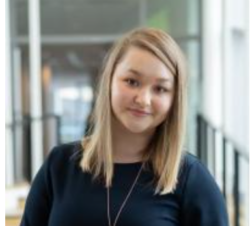 "BTH is an organization were everyone's opinion matters. We all bring different perception and experiences from all over the world. In my position at BTH I have the freedom to try new things, to implement new ideas, make improvements and openly ask when I do need help, which also means learning by doing.
Karlskrona is an archipelago paradise with so many islands and beautiful nature that offers you a great potential for many outdoor activities and work-life balance. Moving to Karlskrona as a student or an employee gives you an opportunity to be part of both, an international, but also a very local community."
Ljubica Atanasova Stojanovski, Department Coordinator at the Department of Computer Science
Read the whole article about our employee Ljubica Atanasova Stojanovski here.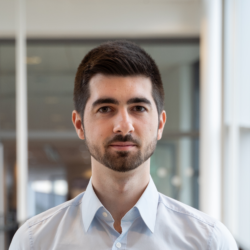 "I can strongly advise engaging with BTH and exploring the possibilities offered in academia. A broad portfolio of completed, ongoing, and coming projects can be browsed to catch a glimpse of the various departments' cutting-edge research.
I am grateful for being a part of BTH and warmly recommend considering opportunities it offers."
Julian Frattini, employed Ph.D. student at the Department of Software Engineering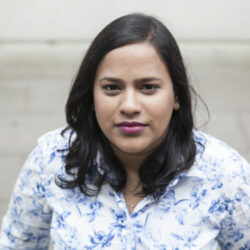 "I joined BTH as part of the European Commission-sponsored master's program. During my master's education, I developed a genuine interest in software engineering research. Soon after my master's education, I had a great opportunity to join as a Ph.D. student at BTH, one of the world's most active research institutes in software engineering.
Ample opportunities to apply for external funding and close collaboration with the surrounding ICT companies make BTH an excellent work environment for young researchers to accelerate their academic careers.
The highlight of working at BTH is that I get to work with colleagues and students from different nationalities. Another great advantage of working at BTH is its great location. Located by the Baltic Sea, my office at BTH is just a stone's throw away from the sea, which I much appreciate!"
Deepika Badampudi, Assistant Professor at the Department of Software Engineering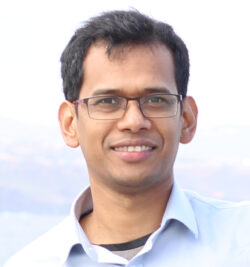 "As a relatively new and small-sized institute, BTH creates opportunities to take lead in cutting edge research projects and arranges supports to its employees. The industry cooperation and external research funding is high in comparison to its size.
BTH through its policy and its great employees has always ensured a true international environment for me. An agile, short, and fast decision-making process at BTH allows me and other to gather necessary resources and quickly utilizing in already established lab facilities and other resources. For the same reasons, BTH has attracted research leaders to join our teams over the years."
Shafiqul Islam, postdoctoral Researcher at the Department of Mechanical Engineering
Read the whole article of our employee Shafiqul Islam here.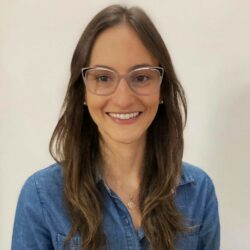 "My first contact with BTH was in 2018 when I spent one year as a guest Ph.D. student at the Department of Mathematics and Natural Sciences. During that time, I had a great work environment that provided me with all the necessary structure to carry out quality research in the radar image modeling field.
Additionally, at BTH I had the opportunity to work with an exceptional multicultural team, the cultural diversity that BTH has is wonderful! That time had significantly contributed to my personal and professional growth.
I like to say that my time in Sweden was a life-changing experience, and I am more than happy to join the BTH team again as an associate senior lecturer. Karlskrona is a very charming and cozy city, with really beautiful nature. Without fear, I can say that Karlskrona is where I feel at home!"
Bruna Palm, associate Senior Lecturer at the Department of Mathematics and Natural Sciences
Video interviews with employees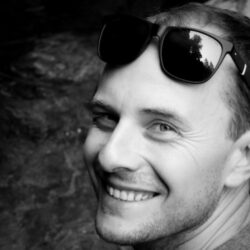 "My name is Marco Bertoni, and in a matter of few days (we are in June 2021) I will celebrate my first year as Professor at Department of Mechanical Engineering at BTH."
Watch the video interview and learn more about Marco's career at BTH and how he experiences Sweden and Karlskrona.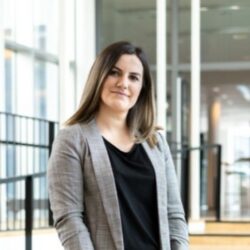 "What I love about BTH is that they invest in their employees and have an honest interest in the development of  us."
Watch the video with Arilda Basha (Economist) and Ljubica Atanasova Stojanovski (Department Coordinator) to learn more about the work environment and career development of employees in administrative positions at BTH.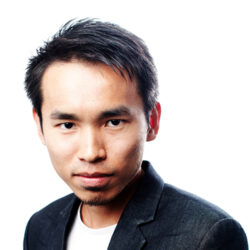 "What I enjoy in working at BTH is to share my knowledge and expertise with students and colleagues and to contribute to the research of our department.
The culture and working environment at BTH is very supportive. I can pursue my ideas and discuss them openly and this kind of support is what I highly appreciate at BTH."
Watch the video interview with Viroj Jienwatcharamongkhol (Senior Lecturer, Department of Industrial Economics) and learn more about which career support and culture BTH offers.