Collaborate with researchers
Collaborate with researchers
At BTH we think it is important that research is conducted in close cooperation with wider society. In this way, the research will be more applied, which means that it will make a difference. Many of our research projects are therefore conducted in close cooperation with industry and society.
There are great opportunities for you and your organisation to collaborate with BTH and our researchers in research projects that will make a difference to your business. We are open to cooperation in various forms within our research areas. Collaboration may consist of assignment research, funding of doctoral students or professional development. Please contact us for information about our research fields and how to get help from our researchers.
Creating value from big data
In the BigData@BTH project, BTH identifies and faces challenges and opportunities related to big data streams and machine learning together with our partners.
Data will be generated at an ever-increasing rate in the foreseeable future. By analyzing these big data streams, value can be added and costs can be significantly reduced for companies. In order to stay competitive and reduce energy consumption and other resources, the next generation of systems for scalable big data analytics need to be more resource efficient.
At the same time machine learning and artificial intelligence are present in our everyday lives whether we are aware or not. It suggests friends for us on social media and helps us pick a TV-series we might like on Netflix. We have just seen the first self-driving cars on our roads and computers can identify tumours as good as, and sometimes better than, human doctors.
The possibilities of these new technologies are enormous but there are also a number of challenges to address. There is a great need for researchers and practitioners to meet and discuss these upcoming challenges and possibilities. In the BigData@BTH project, Blekinge Institute of Technology partners with several companies to create a dynamic environment and together identify and address challenges in the big data analytics domain. The research is conducted within four themes:
– Big data analytics for decision support,
– Big data analytics for image processing,
– Core technologies (machine learning), and
– Foundations and enabling technologies.
More information about the project
Contact us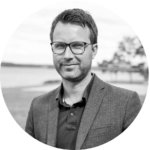 Andreas Larsson
E-mail: andreas.larsson@bth.se
Telephone: 0455-38 55 55
Lena Vogelius
E-mail: lena.vogelius@bth.se
Telephone: 0455-38 52 10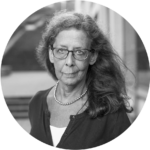 Eva-Lisa Ahnström
E-mail: eva-lisa.ahnstrom@bth.se
Telephone: 0455-38 52 43