Collaborate with students
Collaborate with students
Many companies and organisations have evolved and gained new knowledge by letting students examine problems or develop ideas. To hire students during their education is a good opportunity to get smaller tasks or investigations carried out, while establishing connections with the students.
Our students will become tomorrow's entrepreneurs and community stakeholders and we attach great importance on providing our students with the opportunity to establish contacts with representatives of industry and society during their studies at BTH.
If you are interested in student collaboration, we are more than happy to facilitate contacts with relevant students or teachers.
Degree projects
In many of our study programmes, different projects are carried out in cooperation with companies. These give the students a picture of the problems and issues that can be encountered in future professional working life. The company, in turn, may, for example, get suggestions for new working methods or assistance with certain investigative assignments.
The student's degree project will demonstrate the student's skills and some students choose to write their degree project in collaboration with companies or organisations.
Contact us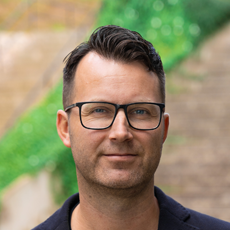 Andreas Larsson, deputy vice-chancellor
E-mail: andreas.larsson@bth.se
Telephone: 0455-38 55 55