Research that makes a difference
Research that makes a difference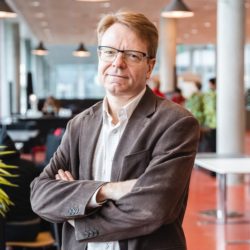 As an institute of technology, we have great opportunities to contribute to a sustainable future for our society. We achieve this by carrying out research that makes a real difference.  
To succeed, BTH aims for close collaboration with industry and society, and for high quality in everything we do. The research concentrates on strong fields, where there are good conditions to be of benefit to society.  BTH has high ambitions – and within some fields, such as software engineering and strategic sustainable development, we are already world class. Currently, research accounts for a third of BTH's activities and we have the ambition to increase this proportion even more.  
Digitalisation and sustainability
BTH's profile is digitalisation and sustainability, which supports and is supported by our research in subjects such as computer science and software engineering, signal processing, telecommunications, mechanical engineering, systems engineering, strategic sustainable development, industrial economics, spatial planning and health technology. In practise, many research projects are interdisciplinary in nature and therefore not easily classified in one overarching subject.  
Research leading to knowledge
The research at BTH is beneficial in many ways. For example, it leads to new methods, tools, products and services for our partners, often with increased sustainability and efficiency as a result, or to the creation of new companies. The research also contributes to new knowledge that results in regulations or policies and, by extension, to policy choices. However, the biggest benefit of the research comes via its contribution to education.   

BTH is a university characterised by closeness. There are short distances between researchers and students and between research groups. We are proud of the international collaborations but also of the local relationships that help us to create benefits more quickly. Wider society inspires us and, together with our partners, we contribute to the global sustainable development goals. Imagination is the only limit to what is possible.   
Mats Viberg, Vice-Chancellor
Do you want the printed version of our research magazine, please contact info@bth.se You can also download the magazine as a pdf.
BTH's research is strong in fields of great importance to industry and society.
Mats Viberg, Vice-Chancellor
Sustainable development
– how is it achieved?
In the field of strategic sustainable development we develop methodology that helps companies, municipalities and other organisations to contribute to societal transition to sustainability in a way that reinforces the success of the individual organisation. Here are some examples of application areas and collaborations.
Software to make things possible
Software makes digitalisation possible, in practice. Software connects different kinds of energy in an energy network as well as the functions in a car, banking transactions or the 1177 healthcare guide.
Tony Gorschek conducts research in software engineering, in which BTH is among the world leaders.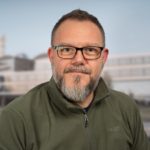 "My job is to delve into and find solutions that can be applied in many areas".
Tony Gorschek, researcher in software engineering
Unique clinic for
health technology research
BTH Research and Education Clinic is a unique clinic serving as a meeting place for research, education and health technology product development. The clinic is an open and dynamic environment that stimulates collaboration across academia and industry and between private and public health services.
Online safety
Increasing computing power and the number of interconnected functions – many opportunities but unfortunately also risks of malicious attacks.
Dragos Ilie conducts research in computer science to make it harder and more expensive to carry out cyber-attacks.

"We can be of great benefit in the prevention of attacks and sabotage in vital societal functions, it is an important research contribution".
Dragos Ilie, researcher
From ping pong to home runs
with AI and big data

"At BTH we are developing the systems of the future and algorithms for AI and large-scale data analysis. When we collaborate, we see how they can be applied in practice".
Håkan Grahn, professor in computer science
In collaboration with Telenor, a wireless provider, BTH has developed technology that streamlines and improves customer service. Artificial intelligence screens support requirements, questions and suggestions, which leads to a shorter response time and increased quality.
Researchers who see the
ocean as a resource
BTH has participated in producing Sweden's first national innovation agenda for underwater technology and the researchers see many areas of use – outside the marine industry too.

"BTH is world-leading in marine safety".
Oskar Frånberg, associate professor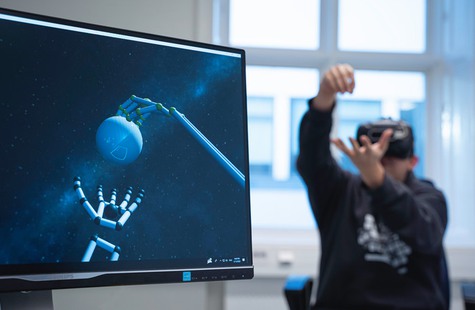 Virtual applications where humans and machines come together
The research in visual and interactive computer science is often associated with gaming technology, however, that is only one part of all the possibilities that exist.
For example, it can be used for surgeons to practise an intervention, for training for disaster responses or to use everyday objects in the 1500s.
Digital product development for a sustainable future
The only thing around us that is not consciously developed is nature – everything else is developed by the human hand.
Professor Tobias Larsson is a researcher in product development and leads the area on model-driven product-service development at BTH.
The research in value-driven development in mechanical engineering at BTH is unique".
Tobias Larsson, professor in mechanical engineering
Better results from complex measurement
BTH is developing an expert research team in industrial economics and management. BTH now aims to become the leader in Sweden and an important player internationally in the field of efficiency and productivity analysis.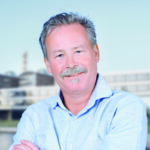 "Not knowing, or thinking you know the causes without any proof, is often a source of inadequate development or incorrect governance in companies and public organisations".
Jonas Månsson, professor
Enabling smart technology
Signal processing enables smart cities and self-driving vehicles, the development of pacemakers and hearing aids, automatic image enhancement, mapping of the Earth's surface, weather forecasts and climate models. Even the altitude variations on Venus have been mapped. 
"From a stream of information, we get rid of the noise and excess while highlighting the desired data".
Mattias Dahl and Mats Pettersson, professors