Digital product development for a sustainable future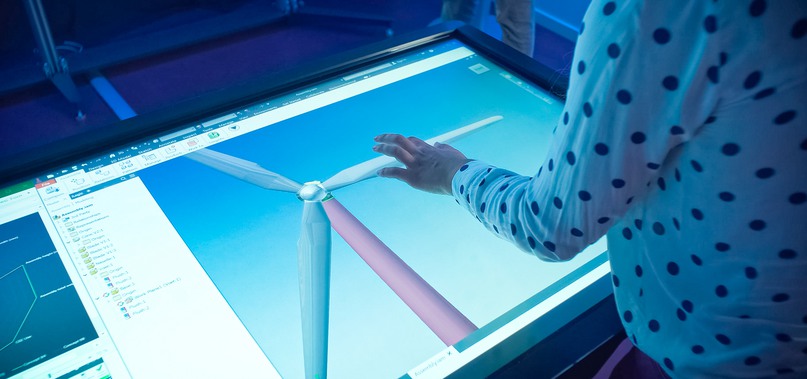 The only thing around us that is not consciously developed is nature – everything else is developed by the human hand. Product development is the deliberate process to create those things we use in our daily lives. Cars, aeroplanes, milk cartons, everything is product developed. Professor Tobias Larsson is a researcher in product development and leads the area on model-driven product-service development at BTH.
To deliberately create products is a characteristic that has been fine-tuned throughout human history. The ability to develop new and innovative ones is a critical ability in which needs, new technology and expectations are transformed into products and services that create value for the user and society.
Technical construction is at the core of product development and it is vital for those who develop products that they are efficient and create desirable, possible and sustainable solutions. The pace of change in society when it comes to technology development, business opportunities and societal challenges is dramatic. The product development ability must adapt to societal trends while benefiting from the advances in technology as well as tackling new challenges.
Understanding and prediction thanks to models
By working with digital model-driven development, companies at an early stage, even before the product is produced, can simulate the effect a potential solution will have on its life cycle with the help of a digital twin. Tobias explains the process:
"You have a model for how the product behaves and then models for how the product is to be used and developed in different ways during its life cycle. With internet of things and sensors you can connect a live stream of data from products directly into the production. Will the product survive all scenarios that may arise? With the methods and visualisation tools we have produced it is possible to simulate this and thereby predict what could happen", says Tobias Larsson.
The value lies in understanding the customer
"We use very applied working methods and help companies to manage to balance effectiveness in what they are already doing with the ability to produce new innovative solutions. Today, many companies are starting to re-evaluate the traditional approach to product development. There is an increasing understanding that it is not only the technology in itself and to keep costs down that are important. To get closer to the user and understand what they value and what their expectations and needs look like, is at least as important as to be able to compete with the increased range of products and services.
Support in the product development process
It is against this background that BTH has decided to invest in model-based value-driven design, sustainable product development and simulation-driven design in an integrated environment, to achieve new innovative and sustainable solutions.
"For example, we collaborate with companies in the transport industry that work hard to develop new more environmentally friendly alternatives to gain an understanding of the environmental aspects during both product development, production (e.g. via industry 4.0) and lifecycles. Here, we support the transition from fossil fuels to electrical solutions with all relevant aspects", concludes Tobias Larsson.