Study at BTH
Study at BTH
Blekinge Institute of Technology, BTH, has a distinctive focus on the digitalisation of society and sustainability. Our task is to contribute to a more sustainable societal development through higher education, research and innovation.
The study programmes are of high quality, student-centred and linked to research, and intended for both national and international students. Our education focus on society's future needs and challenges and is conducted in close collaboration with society-at-large. We offer study programmes in different cycles as well as single subject courses are given both on campus and on a distance.
The educational environment supports the students in developing into good colleagues, leaders and innovators with the ability to predict and generate changes and external engagement with wider society and the private sector contribute to making us more attractive and ensures that our education and research maintain high quality and relevance.
With a degree from BTH, students create conditions for society's development in digitalisation and sustainability.
Eva Pettersson, Pro-Vice Chancellor and Head of Education at BTH, would like to welcome you and share some insights about the education at BTH:
We change the world - for the better
Studies tied to real life demands
BTH offers student-centered and research-based education with clear links to wider society emphasising creativity, independence, initiative and entrepreneurship.
Our goal is that our courses and programmes will give students opportunities to build a career within their chosen field. Our focus is not only on what happens during the studies, but also what happens after. Therefore, many of our courses and programmes include projects tied to real life demands and are conducted together with industry. This way, the students will gain insight into their future profession and contacts with potential future employers already during their studies.
Students at BTH are part of an international environment that provides them with the opportunity to build global networks for the future.
BTH size contributes to students quickly getting to know one another and the study groups are smaller than average. Students can easily get in contact with our teaching staff and other employees.
This creates an open, rewarding and interesting study environment.
Research for societal challenges
BTH conducts research focused on digitalisation and sustainability and is usually conducted in collaboration with industry and society.
As an institute of technology, we have great opportunities to contribute to a sustainable future for our society and we achieve this by carrying out research that makes a real difference.
To succeed, BTH aims for close collaboration with industry and society, and for high quality in everything we do. The research concentrates on fields where there are good conditions to be of benefit to society.
BTH has high ambitions – and within some fields, such as software engineering and strategic sustainable development, we are already world class.
The research at BTH is conducted in twelve different fields at two faculties and today, research and research studies account for more than one third of our activities and we intend to increase that share even further.
Meet us live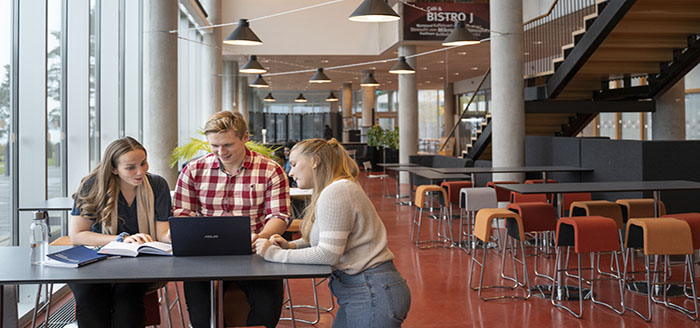 Webinars
We offer a guidance programme which is designed to support and help you from applying for one of our Master's programmes and finally to preparing your move to Karlskrona.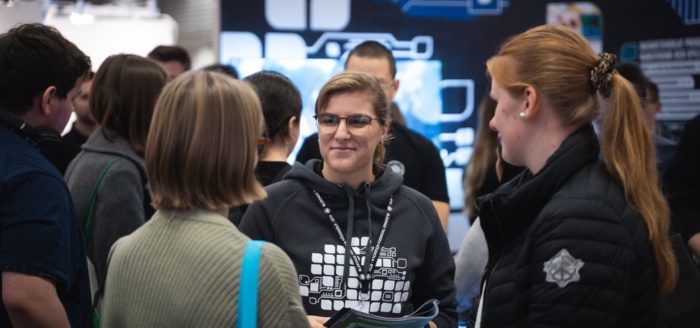 Chat with our students and staff
Are you curious about BTH's Master's programmes, the culture and student life at BTH? Meet our student ambassadors from all over the world or our staff at the International Office and get the opportunity to ask your questions!