Study at BTH
Study at BTH
Blekinge Institute of Technology, BTH, has a distinctive focus on the digitalisation of society and sustainability.
BTH's task is to contribute to a more sustainable societal development through higher education, research and innovation.
We conduct education and research at a high international level, focusing on IT integrated with other subjects such as engineering, industrial economics, spatial planning, design, and health sciences.
BTH invests in professionally oriented study programmes of high quality that develop the student as a whole. Innovation, entrepreneurship and sustainability are included in all programmes. We focus on the future of our students, and offer courses and study programmes that prepare them to face societal challenges.
A special feature is our close cooperation with industry and society.
Our Pro-Vice Chancellor Eva Pettersson, responsible for education at BTH, would like to welcome you and is sharing insights on education at BTH:
We change the world - for the better
Studies tied to real life demands
BTH offers student-centered and research-based education with clear links to wider society emphasising creativity, independence, initiative and entrepreneurship.
Our goal is that our courses and programmes will give students opportunities to build a career within their chosen field. Our focus is not only on what happens during the studies, but also what happens after. Therefore, many of our courses and programmes include projects tied to real life demands and are conducted together with industry. This way, the students will gain insight into their future profession and contacts with potential future employers already during their studies.
Students at BTH are part of an international environment that provides them with the opportunity to build global networks for the future.
BTH makes the most of being a small university. Our students quickly get to know one another, and the study groups are small. Students can easily get in contact with teaching staff and other employees. This creates a rewarding, interesting and safe study environment.
Research for societal challenges
BTH's research is of great relevance and impact, and our findings provide significant contributions in the form of knowledge and innovations to solve the challenges facing society.
The research at BTH is conducted at two faculties within the fields of engineering, IT, spatial planning, industrial economics, design and health sciences.
Despite its relatively small size, BTH has a great deal of research. Today, research and research studies account for more than one-third of our activities and we intend to increase that share even further. We conduct research in a large number of fields all connected by applied IT, which researchers approach from different perspectives.
Research is conducted in collaboration with both business and industry as well as society, and always with a clear focus – that the results will contribute to solving the challenges facing society.
Guidance programme - Meet us live
Virtual open house webinars
We offer a guidance programme which is designed to support and help you from applying for one of our Master's programmes and finally to preparing your move to Karlskrona.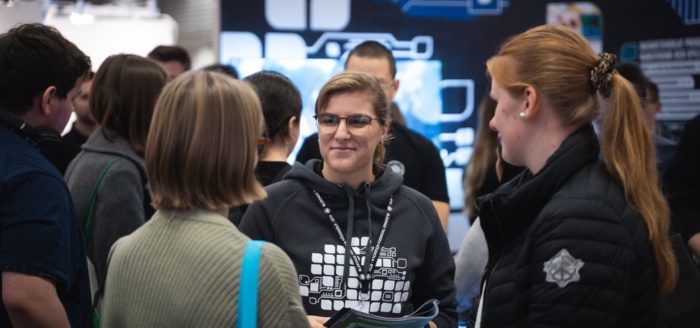 Chat with our students
Are you curious about BTH's Master's programmes, the culture and student life at BTH? Meet our student ambassadors from all over the world and get the opportunity to ask your questions!