Master's Programme in Mechanical Engineering – Structural Mechanics
120 HP
Period :

2020-August-31 until 2022-June-05

Location:

Karlskrona

Type of instruction:

On campus, day, full-time
Language of instruction:

The teaching language is English.

Programme syllabus:

Download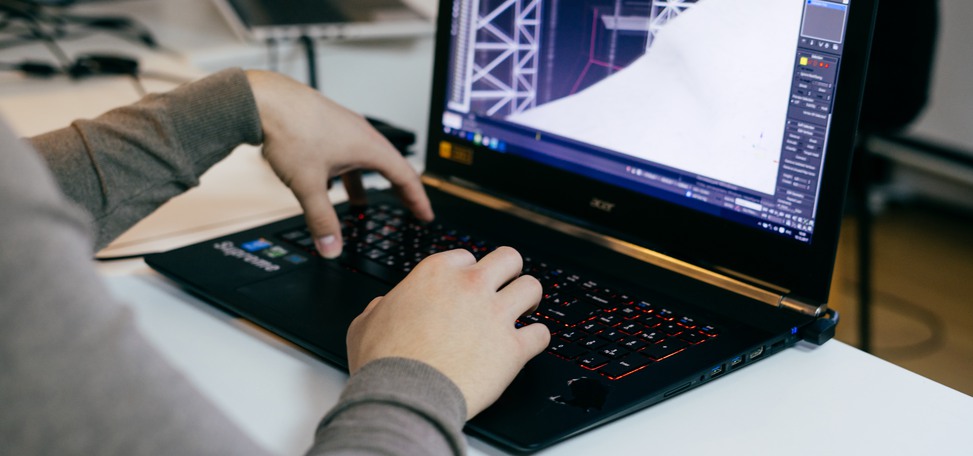 Master's Programme in Mechanical Engineering – Structural Mechanics
Work with advanced product development in coordinated processes – predicting and optimizing performance using both virtual and physical modelling.
Simulate, develop and optimize in advanced product development
This programme gives you the the ability to, among other things, control virtual and physical modelling, simulation, experimental investigation and optimization. A degree leads to future roles in advanced product development or research in mechanical engineering.
Courses autumn semester 2020
Courses spring semester 2021
Courses autumn semester 2021
Courses spring semester 2022
Advanced product development with several dimensions
The programme prepares for work with to advanced product development or to conduct research in mechanical engineering. On completion of the programme, you should master a coordinated method of working with analysis from several parallel subprocesses to support decisions in the product development process.
A diversity of tasks – a diverse competence 
You work with a multitude of tasks – virtual and physical modelling, simulation, experimental investigation and optimization. You acquire a solid basis for working with performance prediction and ensuring that new products achieve their intended function, using your specialized knowledge in mathematics, numerical calculation methods, measurement technology, analysis of vibrations, acoustics and fracture mechanics.
The programme consists of 120 credits and leads to a two-year Master's degree.
Admission

Admission Criteria
(This paragraph is a translation from Swedish of the approved method, "Antagnings¬ordning"[Admission regulations], Dnr; BTH-1.2.1-0223-2017)

GENERAL

This method has the purpose of assessing the applicants' competency for studies at, among others, the Master Programmes in Electrical Engineering, Computer Science and Software Engineering.

BASES FOR RANKING OF APPLICANT

Previous university studies and English.

DETAILS ON BASES FOR SELECTION:

The first step of the ranking process is an assessment of the relevance of the area and specialisation of the applicants' previous university studies to the applied programme. This assessment is made in three categories: minimal relevance = merit points 0, average relevance = merit points 0.5, high relevance = merit points 1.
Finally, the applicants' TEOFL or IELTS level in English is normalised to a value between 0 and 1, where 0 is the minimum level to pass the prerequisites of the applied programme and 1 is the maximum level of the test. Applicants' who are not required to prove their English skills with TOEFL or IELTS tests will get the merit point 1.
These two merit point values are added to a total merit value between 0 and 2

MAXIMUM MERIT RANKING:

A maximum of 2 merit points will be given, according to the above given details.
WORK METHOD:

Applications that are accepted for review based on the basic requirements for the programme will be ranked according to the details above. If not all applicants with the same lowest merit point can be admitted, a preference is given to the gender that is least represented at the programme, and if further selection is needed lots will be drawn.

Qualification Awarded

On completion of the programme, students will be awarded the second cycle degree
Master of Science (120 credits).
Main field of study: Mechanical Engineering.
Specialisation: Structural Mechanics.

Learning Outcome

In addition to the nationally regulated aims, which are found under point 8, the following aims apply to the education.
After completion of the education, the student should
be able to formulate and validate numerical and analytical models of mechanical systems by means of both advanced software and by means of strong simplified relations for important characteristics
be able to specify, carry out and interpret measurements and analysis of vibrations for rotating machines and other mechanical structures
be able to specify, carry out and interpret experimental modal analysis on mechanical structures
be able to carry out simulation of mechanical systems with parameters received from numerical models and/or experiment, for example regarding effect from imposed load and/or simple structural changes
be able to carry out optimisation of mechanical systems based on results of numerical models, simulations and measurements to meet the market needs and draw use of technological progress
be able to coordinate activities and report received results in an understandable way under the observing of general rules and practice for scientific writing
understand effects on society and environment of the student's own activities.
Questions?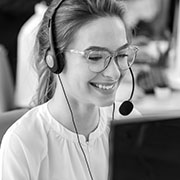 You will study here
On BTH's main campus in Karlskrona, you will find our programmes and courses in engineering, IT, spatial planning, industrial economics and health sciences.
Campus Gräsvik in Karlskrona is located right next to the water, and there is even a swimming jetty 50 meters from the lecture halls. From the modern library's study areas, you have a nice view of the sea and outside there are exercise trails that take you through the woods and along the beach.