Master's Programme in Mechanical Engineering – Structural Mechanics
120 credits
Period :

2022-August-29 until 2024-June-02

Location:

Karlskrona

Type of instruction:

On campus, day, full-time
Language of instruction:

The teaching language is English.

Programme syllabus:

Download
Work with advanced product development in coordinated processes and predict and optimise performance using virtual and physical modelling.
The programme makes you qualified in several specific areas within product development. A degree leads to professional roles in advanced product development or research in mechanical engineering.
Advanced product development with several dimensions
The programme prepares you to work with advanced product development or to conduct research in mechanical engineering. After completing the degree, you will master a coordinated way of working where you combine elements and subprocesses in a systematic and developing process.
A diversity of tasks – a diverse competence
During the programme, you will work with a multitude of tasks – virtual and physical modelling, simulation, experimental investigation and optimisation. You acquire a solid basis for working with performance prediction and ensuring that new products achieve their intended function, using your specialised knowledge in mathematics, numerical calculation methods, measurement technology, analysis of vibrations, and acoustics and fracture mechanics.
The programme consists of 120 credits and leads to a two-year Master's degree.
The tuition fee is SEK 60,000 per semester. One semester corresponds to 30 ECTS credits. EU/EEA citizens are not required to pay fees.

Programme content
Electrical engineering and mechatronics
Engineering and research methodology
This programme will give you the tools you need to use a coordinated approach to analysis for decision support in the product development process. The working method includes the sub-moments of virtual and physical modelling, simulation and experimental investigation and optimisation.
The method of working may, in brief, be described as follows:
Virtual models for descriptions of interesting product qualities and behaviours are developed, verified, and used for simulation of the functionality of the system. These virtual models are also used to construct and design good physical models and measurement strategies.
To validate the virtual models, the simulation results are compared with experimental results from investigations on the delimited physical models developed in parallel, and/or with experiences from previous development.
The process is repeated until sufficient correspondence is reached, and simulation with the virtual model can then be used for optimisation. If the optimisation indicates a need for changes that affect the relevance of the model in question, the whole process will be repeated.
If necessary, more detailed descriptions are gradually added to the model during the ongoing development of the analysed product. When developing a completely new product, several trials are usually required. When a new version of a product is developed, previous experience can largely be reused.
To get the most out of this study programme, you must study relevant research and increase your ability to use modern tools for visualisation and documentation to communicate your own contributions with scientific facts.
Note! The course list is tentative. See the programme syllabus for an established course list.
Courses autumn semester 2022
Foundations for Strategic Sustainable Development, 7,5 credits
Differential Equations with Lie Group Analysis, 7,5 credits
Dynamics of Mechanical Systems, 7,5 credits
Signal Processing, 7,5 credits
Courses autumn semester 2023
Computational Engineering 2:1, 7,5 credits
Experimental and numerical modal analysis, 7,5 credits
Simulation-driven Design, 7,5 credits
Research Methodology with emphasis on Engineering Science, 7,5 credits
Courses spring semester 2023
Structural Analysis, 7,5 credits
Digital Twins, 7,5 credits
Sound and Vibration Analysis, 7,5 credits
Computational Engineering 1, 7,5 credits
Courses spring semester 2024
Master´s Thesis in Mechanical Engineering with emphasis on Structural Engineering, 30 credits
Students who apply for a course or programme, and meet the general and specific entry requirements, compete with one another for available places. When there are more qualified applicants than there are places for an education, the places are distributed through a selection. The selection is made according to selection method 1. Read about the selection procedure here.
The study programmes at BTH are continuously monitored and developed through yearly follow-up dialogues, course evaluations after each completed course, and programme evaluations. Results from follow-ups and evaluations can lead to changes in the programmes. These changes are always communicated to the students.
Each educational programme is tied to an advisory board that discusses issues such as the quality of the programme, its development, and relevance for the labour market. In the advisory board, or a committee to the advisory board, teachers, external members, students and alumni are represented.
Research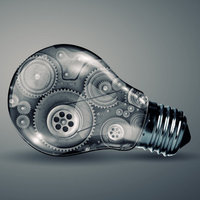 The research subject of mechanical engineering has a direction towards product development and focuses on how a digital and model-driven work method in technical product development can lead to innovations that fit into a sustainable society.
Former students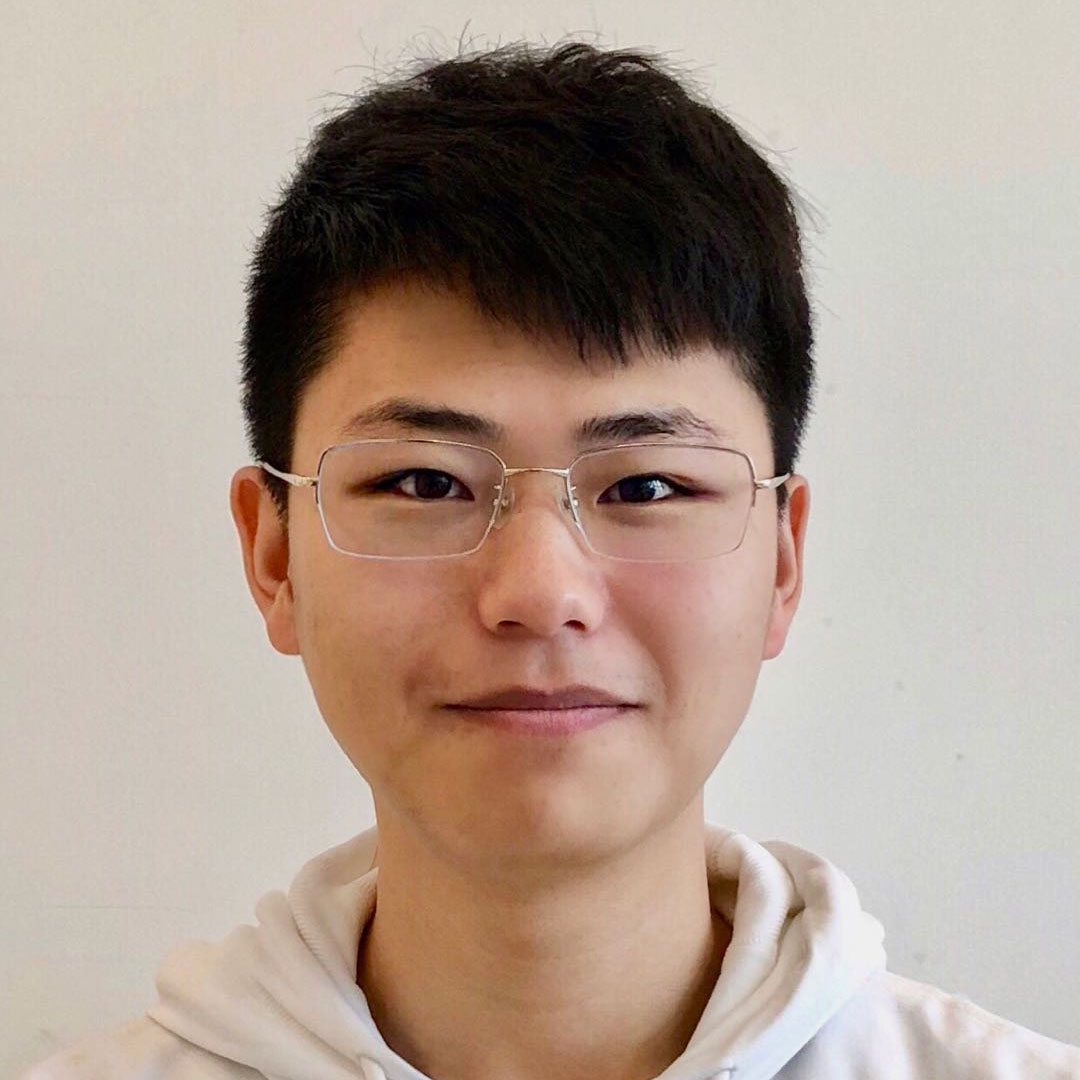 Yujie came from China to Blekinge Institute of Technology in 2018 as an exchange student and graduated in 2019 with a double degree in mechanical engineering. Yujie describes his semester abroad at BTH as one of the most precious experience in his life.
Read more about Yujie's view of the Master's Programme in Mechanical Engineering and student life at BTH.
Video interviews: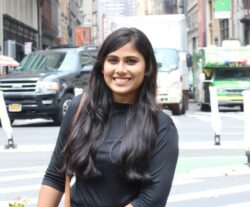 Sharlin studied the Master's Programme in Mechanical Engineering. Since 2,5 years she is living in Karlskrona, which she experienced as very different to her hometown in Bangladesh.
Watch our Zoom-interview with Sharlin and learn more about the differences to her home country, the outcomes of the Master's Programme and which advice Sharlin is giving you as a future student of BTH.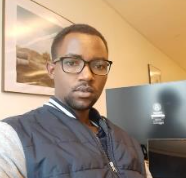 Pacifique came to Karlskrona from Rwanda to study mechanical engineering and already had a lot of professional experience in the industry.
Watch our zoom-interview and you will find out more about why this master's programme is the right choice for him, what experience he was able to gain in projects with the industry and what advice he gives you as future students.
You will study here
On BTH's main campus in Karlskrona, you will find our programmes and courses in engineering, IT, spatial planning, industrial economics and health sciences.
Campus Karlskrona is located right next to the water, and there is even a swimming jetty 50 meters from the lecture halls. From the modern library's study areas, you have a nice view of the sea and outside there are exercise trails that take you through the woods and along the beach.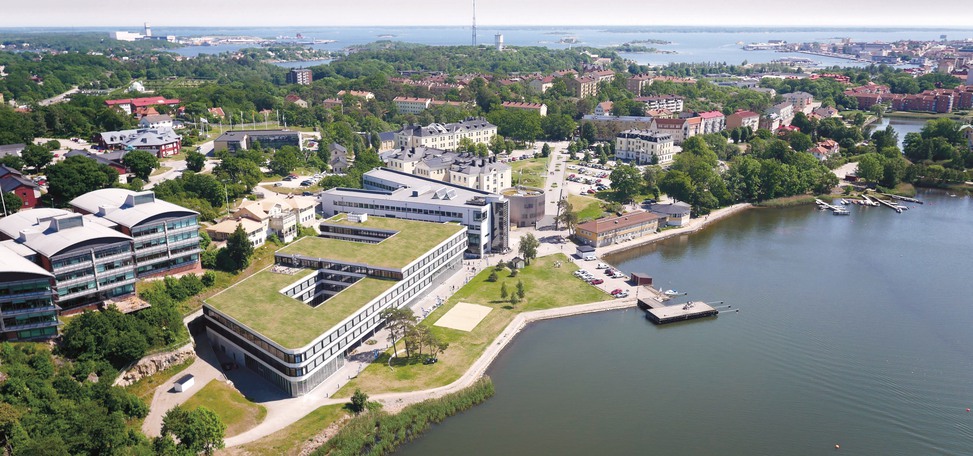 Questions?