Industrial economics and management
Industrial economics and management
Library resources for you who study: Industrial economics and management
Summon@BTH
Start searching in Summon@BTH which is the library gateway to our print books and all electronic articles, books, conferences and theses available in the databases we subscribe to.
Books
Either use the BTH library catalogue or the national union catalogue LIBRIS to find the library's books on your subject. In LIBRIS you will also find those e-books that are available at BTH. You can also search for e-books directly in their respective e-book databases.
E-Books
Find eBooks directly in Summon@BTH or use our eBook-packages for Industrial economics and management.
List of eBook-packages including Industrial economics and management
Journals
Use the link below if you are looking for a specific journal title. There you find both our print and electronic journals. You can also follow the link and search for journals within various subjects.
Articles in databases
If you want to do more advanced searches within the subject industrial economics and management, you can start your search in the bibliographic database Scopus. To get access to the articles in full-text, use the BTH link service GetIt@BTH.
List of bibliographic databases including industrial economics and management
Conference articles
Proceedings or conference articles can be found in several reference databases like Web of Science, Scopus, Academic Search Elite etc. But you must remember that many conference articles never are indexed by the big reference databases, yet they are in many cases available in full text on the internet by resources like:
Search engines for scientific information on the Internet
Google Scholar, Microsoft Academic etc. are search engines which specialize in finding articles, abstracts, books and other scientific documents on the Internet. Use the library's links to the search engines in order to get access to resources that BTH subscribes to. Click on the link GetIt@BTH to get the document.
Citation analysis
In these databases, you can see if, and how much, an article has been cited.
Student theses and doctoral theses
Writing texts and references
Book a librarian
Students and staff at BTH can book a meeting with a librarian for advanced information retrieval.
Contact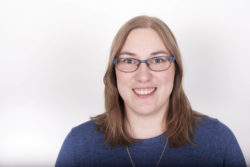 Contact librarian TIEK:
Therese Dunberg
Tel 0455- 38 53 01
therese.dunberg@bth.se