Clinic for innovative collaboration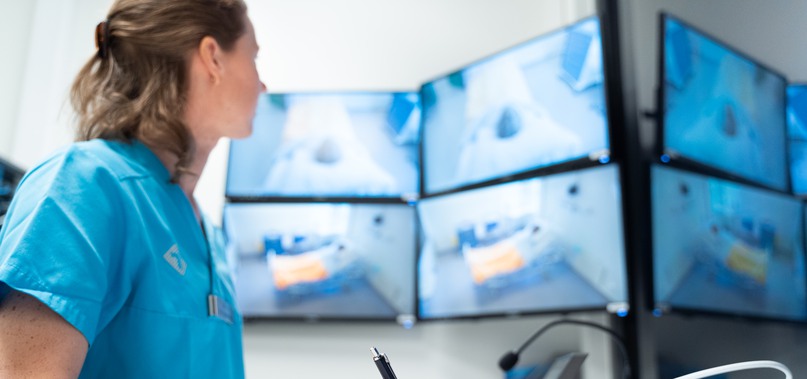 BTH has the only clinic in northern Europe where solutions can be developed from an idea all the way through to practical implementation.   
The unique clinic is a strategic initiative in which BTH draws on its combination of health, nursing and technology. Here, links are created between research, education, innovation, technology development and practical implementations in areas with potential for significant societal gain.
"Innovative and boundary-crossing collaborations can be carried out to tackle significant societal challenges, which concern an aging population and conflicts between needs and resources", says professor Johan Sanmartin Berglund, director of the clinic.
He argues that a large part of the solution is to work more intelligently and to have good everyday decision-making support.
"Digital technology should be used for what it is best at, that is, to do the same thing many times, to learn gradually and to not be dependent on mood. Experts can be accessed digitally regardless of where they are in the world and AI could improve the flow at hospitals so that places and resources are used more efficiently. That is the sort of thing we can develop here", says Johan Sanmartin Berglund.
Other important areas in which technology development is needed include support for different types of dementia, self-care and preventative care as well as oral health.
"Oral health is more significant in health and disease than previously realised. At the clinic, we create specialised knowledge and are unique in the combination of equipment and expertise for research in healthcare both for oral health and the rest of the body. Here too, there is great potential for development and studies", says Johan Sanmartin Berglund who welcomes all project ideas to the clinic, both national and international.