Company sustainability journeys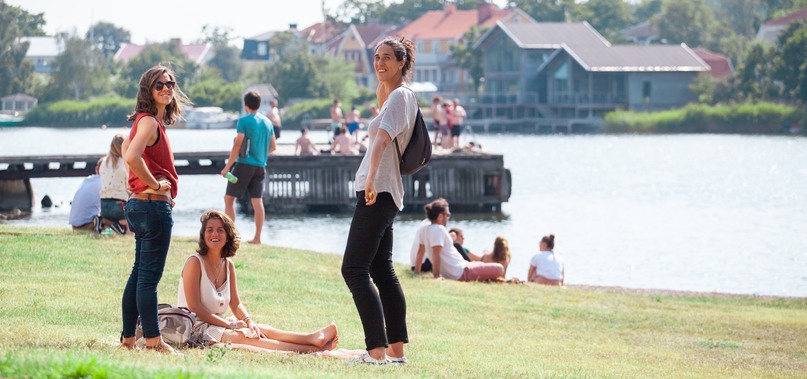 A sustainability perspective must be introduced early on in product development if it is to result in cost effective and long-term competitive solutions.
Associate professor Sophie Hallstedt and her research group support companies making the journey toward sustainable solutions. The research in sustainable product development takes place in close collaboration with industry.
"Step by step we are producing a methodology for sustainability implementation. The goal is a sustainable solution and it is necessary to understand how an individual change affects the whole. Should we replace materials? What waste is created and how do we make the most of it? How should transport be carried out? The method provides guidance on the best global solutions and indicates the right direction", explains Sophie Hallstedt.
Close collaboration with companies is important in order to have real case studies on which to work.
Jesko Schulte is a doctoral student who describes how to reinforce the practical application of sustainable product development while developing the theory.
"We connect all parts of the process, sustainability is complex. You have to go through the entire journey from knowledge to concrete design and product choices with life cycle perspectives. Cooperation is necessary to formalise the process and we have that opportunity at BTH", says Jesko Schulte.
The next step is to create a package with digital tools that companies can use.
"There is a wealth of information and we produce tools to make it usable, among other things to be able to measure the sustainability of a product at an early stage. We call it the product's fingerprint. It indicates a global perspective and whether you are on the right track", says Sophie Hallstedt.