Software to make things possible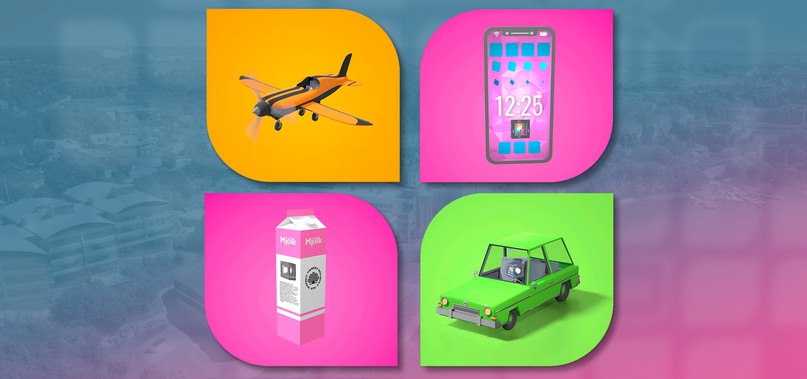 Software makes digitalisation possible, in practice. Software connects different kinds of energy in an energy network as well as the functions in a car, banking transactions or the 1177 healthcare guide. Tony Gorschek conducts research in software engineering, in which BTH is among the world leaders.
Software is abstract in the sense that it is not visible when it works. Think about flying, water, electricity, traffic lights, mobile telephone services – they are part of the everyday infrastructure and the functions are constantly increasing and improving. Tony Gorschek says that companies often build on the same software and add more program code and functionality when products and services are to be improved and developed. Risks of mistakes and unpredictable consequences arise, and it is difficult to trace errors in large amounts of program code.
So much more than just code
"Carrying out effective software development is about so much more than knowledge of program code. How do you organise teams of thousands of people who program millions of lines of code while the function is to deliver 24 hours per day, all year round? How do you create an overview and ensure that errors do not occur when code is changed and further developed?"
"At BTH, we help companies to produce, use and further develop software. We use an applied work method that builds up unique breadth and expertise", says Tony Gorschek.
Experienced problem solvers
Researchers at BTH study everything from machine learning for quality assurance and ways to organise large amounts of data to methods for efficient collaboration in groups.
"There are many components in the process that need to be optimised in an integrated ecosystem informed about market value, technology and human beings", says Tony Gorschek.
Collaborations with several national and international technology companies provide the researchers with a large knowledge base that they systematise and utilise.
"We can produce and introduce better methods thanks to our overview and experience. We are experienced in problem analysis and it is always possible to find new and improved ways without starting from scratch."
"In order to maintain our leadership in the areas we operate in, we need to collaborate with, among other things, the research environments that have the right expertise – and BTH has that", says Helena Olá, head of development unit, Ericsson.
World-ranked researchers
Tony Gorschek describes software development as archaeological digging that results in the choice of relevant solutions for the fundamental problem, reusing what others have done and measuring that what has been done is actually correct. The development combines software engineering with intelligent automation and machine learning, value-based business administration and behavioural science. BTH is ranked among the best in the world and number one in Europe when it comes to research in applied software engineering.
"We see the bigger picture and are good at unpretentious collaboration. Co-production is difficult, but we know how to do it – it is a success factor. We have also formed a creative environment to attract expert staff internationally. Here, there is room to create an individual research identity and to continue developing", says Tony Gorschek.