Applied health technology
Applied health technology
The research focuses on the areas of healthcare and health science. The common thread in the research is applied health technology, i.e. how health is affected by use of new technology and how technical research can contribute to promoting healthy lives.
The research comprises studies of people in states of both health and illness, after an injury, with disabilities, and with special needs, as well as studies of how technology can support and develop health, healthcare and nursing. The researchers also study the processes, methods, diagnostics or treatments that alleviate symptoms, focusing on understanding, strengthening, supporting and compensating people in different health situations, in different contexts and using different methods.
An important part of the research is interaction in the form of communication, cooperation, and learning, which demonstrate the multidisciplinary perspective that characterises the field.
The research in people, health and technology is mainly conducted at the department of health.
Unique clinic
BTH Research and Education Clinic is a unique clinic serving as a meeting place for research, education and health technology product development.
Meetings take place in an open and dynamic environment that stimulates collaboration across academia and industry and between private and public health services. The clinic has three environments with different focus areas that together create good conditions for innovation and implementation:
Health Technology Research Lab
This is an environment where research projects are conducted to create knowledge on the interaction between people, health and technology. The research environment is cross-disciplinary and includes researchers, doctoral students and collaboration partners from the academic sector, industry and local government. The research projects span the entire field of how technology can support people of all ages in achieving good health and quality of life.
Clinical Trials Unit
This is an arena for national and international clinical research projects. Both short and long-term projects can be carried out in real and virtual environments. A modern unit with highly trained staff who have extensive experience in recruiting participants creates an attractive environment for clinical studies and testbeds in collaboration with academia and industry.
Health Education Lab
This is an educational clinic where various health examinations are carried out. Students on the nursing programme and second-cycle programmes can work with teachers and researchers to design, test and simulate working methods for the health services of the future. Students also come into close contact with, and participate in BTH's research projects within the field of people, health and technology.
Research specialisations
Research is conducted within the following subjects:
Nursing
The subject is based on people's needs – health, environment, interaction and care. The objective is to gain knowledge to support, improve and restore human health; prevent, relieve and endure suffering; and create conditions for a peaceful death. The research focuses on individual patients and their relatives' needs and resources, the healthcare and environmental circumstances, and on care from an organisational perspective.
Public health science
The subject is based on a multidisciplinary perspective that includes knowledge from different disciplines studying the impact of lifestyles, the environment, social structures and healthcare systems on public health. The objective is to gain knowledge about people's health, health determinants, and health promotion and preventive healthcare.
Medical science
The subject studies human beings from a biological perspective on the basis of natural science. The research projects seek explanations to the causes, symptoms and processes of different diseases, based on pathophysiological changes and treatments.
Applied health technology
This is an interdisciplinary subject incorporating studies on how health directly or indirectly relates to the application and results of technology. The research projects are based on both individuals and the population at large. The subject is also the subject of a PhD programme at BTH.
Examples of projects
SMART4MD

The research SMART4MD (Support Monitoring and Reminder Technology for Mild Dementia) aims to develop new technologies that can help older people with cognitive impairments. In addition to this it aims to raise the quality of life for these elderly people and their relatives as well as improve the care for the patient group. The pojects is conducted in Europe in collaboration with Luxembourg, England, Spain, Czech Republic, Belgium and Sweden.
Funded by the EU, Horizon 2020, 2015-2019
Contact person: Johan Sanmartin Berglund 
SNAC
Blekinge is one of the four study areas in the national research project Swedish National Study on Aging and Care (SNAC) since the start of the project in 2001. SNAC is a long-term national study of aging and the health and social care for the elderly. SNAC combines a population perspective focuses on describing the aging and older people's life situation with a health systems perspective that describes and analyzes the care system in relation to the needs of the elderly.
Contact person: Johan Sanmartin Berglund
Contact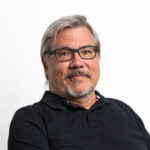 Professor Peter Anderberg
Head of subject, applied health technology
E-mail: peter.anderberg@bth.se
Telephone: + 455-38 54 36