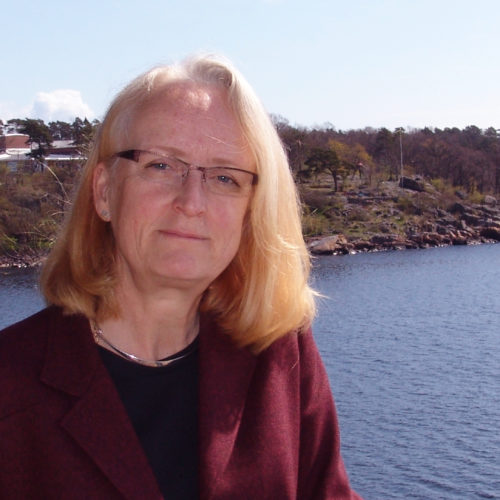 Lena Trojer
Senior Professor
Department of Technology and Aesthetics , Room 3-336
Technoscience Studies
I am the first professor at Technoscience Studies together with colleagues building a research department including PhD training and undergraduate programs in Media Technology as well building a new campus in Karlsham.
The activities at Technoscience Studies began in 1998 with earmarked funds appropriated by the Parliament through the research bill 1996/97:5. A professor chair  was filled the 1st July 1999.
Technoscience Studies is a new field of technology and engineering and is highly innovative in terms of development of gender research within technoscience, media technology, methodology for ICT related research and innovation system and cluster development. Technoscience Studies is fully integrated into the profile of BTH in terms of both applied ICT and interactions in advanced Triple helix (university-government-industry) constellations.
The mission of the research Division of Technoscience Studies is to expand and transform theoretical and practical knowledge bases of technology research & development & innovation.
One of the aims of Technoscience Studies is to develop complex knowledges about ICT including media technologies as reality-producing technologies as well as of the transformations that follow in its wake. The researchers create theoretical bases and practices for developmental processes in ICT-related fields as well as in the context of innovation systems.
The Research Division of Technoscience studies includes four profile areas namely
Design for Digital Media
ICT for Development
Feminist Technoscience
Innovation System and Development
The regional relevance of the research is given by its involvement and collaboration in NetPort and its profile New Media. Research and undergraduate education are strongly intertwined and result in establishment of companies by students within media technology and especially so within digital game. Research projects includes innovative development at the municipality of Karlshamn as well as driving forces for cooperation, from which the regional development is benefitting. Our international PhD students have contributed directly to solve acute problems in their respective home countries like digital education resources for rural secondary schools, digital systems handling serious diseases and other systems for vital infrastructures in society.