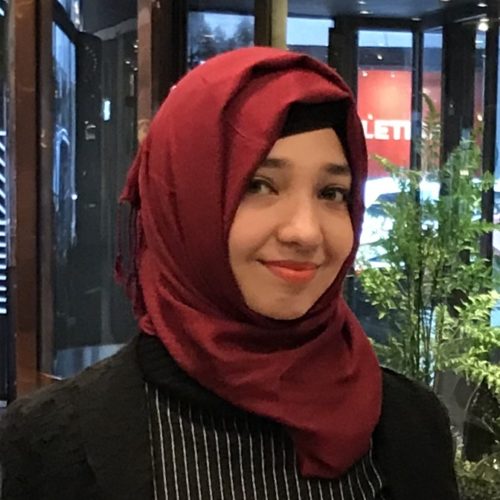 Mahwish Anwar
Doktorand
Department of Computer Science, Room J3116
Mahwish received the Bachelor of Computer Science and IT from NED University of Engineering & Technology, Pakistan, in 2008 and later the Master of Science in Computer Science from Blekinge Institute of Technology, Sweden, in 2013. She is currently pursuing her Ph.D. in Digitalization at Ports and Terminals from Blekinge Institute of Technology.
She has been a passionate educator and a propagator of technology for education throughout her career. From 2013 to 2015, she served as educational developer and trainer for the Teaching and Learning Network at  The Aga Khan University Hospital ; where she encouraged the use of blended learning to support student-centered teaching and learning across Pakistan, East Africa and Canada. She helped facilitate and redesign twice the Faculty Development Program for Blended Learning at the university.
Prior to embarking on her research, Mahwish had rendered her deft services as an SAP Engagement Executive – the propeller to support the adoption of SAP Cloud ERP in Muscat, Oman. Since September 2018 she has been involved in 2 EU projects, Creative Traditional Companies Corporation and Connect2SmallPorts.