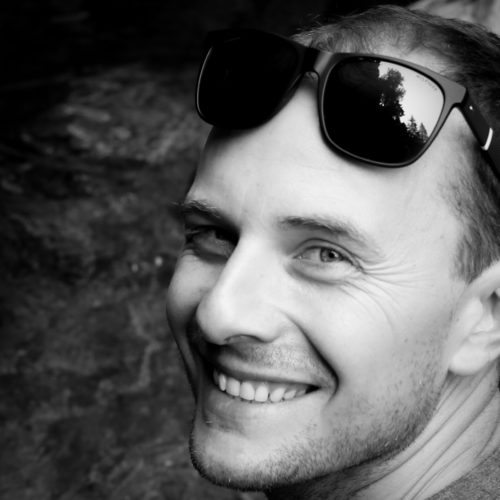 Marco Bertoni
Professor
Department of Mechanical Engineering, Room J3410
Marco Bertoni - Bio
Marco Bertoni has an MSc in Management Engineering from the University of Bergamo (2004) and a Doctoral Degree in Mechanical Engineering from Politecnico of Milano (2008). He boasts over 15 years of academic expertise in product development, design thinking, system engineering, and knowledge management. Currently serving as Professor in Mechanical Engineering at Blekinge Institute of Technology, he is Deputy Head of Department for the Mechanical Engineering subject and co-chair for the 'Design of Product-Service Systems' SIG within the Design Society. Marco describes himself as an ambidextrous thinker who loves to observe situations and people's behaviours, making sense of them to explore opportunities for innovation across boundaries and disciplines. His research focuses on applying modelling and simulation to facilitate cross-functional decision-making in the initial phases of PSS design. Marco lives in the Swedish city of Karlskrona with his family, and in his spare time, he is an active football player and a passionate cyclist.
His research focuses on model-driven decision-making for product/service design, with experience in:
Design thinking and Value-Driven Design for Product Service Systems and servitization approaches in manufacturing.
Enterprise Collaboration, Knowledge Management and Knowledge Engineering approaches.
Systems Engineering and requirements elicitation practices.
Multi-attribute decision-making models for design concept selection.
Discrete Event Simulation in engineering and service design.
Digital Twins, Extended Reality and gamification technologies for system design.
Monetary assessment models for investment analysis (cost/value models).
Business Process Reengineering and enterprise modelling techniques.
He is member of the Scientific Committee for:
International Conference on Engineering Design (ICED)
International CAD Conference (CAD)
International Conference on Research into Design (ICORD)
International DESIGN conference
ASME International Design Engineering Technical Conferences & Computers and Information in Engineering Conference (IDETC/CIE)
International Conference Advances in Production Management Systems (APMS)
His experience as a course coordinator includes the following:
Graduate level
Undergraduate level
BTH: Design for the Circular Economy (from 2024)
BTH: Value Innovation (2013 – current)
BTH: Knowledge Enabled Engineering (2016 – current)
BTH: Innovative and Sustainable Product Development – Innovativ och hållbar produktutveckling (2022 – current)
BTH: Product Service Systems Extreme Innovation (2013)
BTH: Design Research Methodology (2013)
LTU: Product Development processes (2009-2010)
LTU: Theory and methodology for engineering product development (2009-2010)
POLIMI: Process modelling in product development (2008)
He is also coordinator for the ERASMUS + agreement with the University of Bergamo (UniBG).
Awards and recognitions
Best paper award at the IFIP Advances in Production Management Systems conference 2023.
'Service Lion' award at the CIRP IPSS conference 2011.
Nominated by Luleå University of Technology for the Tage-Erlander Prize 2011.
Finalist at ForskarGrandPrix 2013 in Stockholm.
Best Reviewer' at the CIRP IPSS Conference 2016.
'10% Reviewer Favourite' at the International Conference on Engineering Design 2017.
'5% Reviewer Favourite' at the International DESIGN Conference 2021.
Quick facts
Publications per year
1985
Total number of citations
Citations per year