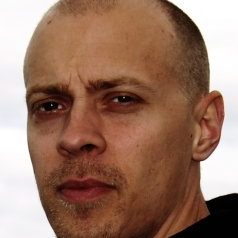 Niklas Lavesson
Professor
Department of Computer Science, Room J3215
Short Biography
Niklas Lavesson is Professor of Computer Science at the Department of Computer Science and Engineering at BTH. Lavesson is a lecturer and researcher with a particular focus on machine learning and related areas such as artificial intelligence and data mining. He is responsible for the development of a new five-year M. Sc. Eng. program in machine learning and artificial intelligence at BTH and, since 2005, course responsible and examiner for the course machine learning, at the advanced level.
Lavesson is interested in both basic and applied research within machine learning. His doctoral thesis from 2008 investigates evaluation measures and procedures for supervision classification learning algorithms. Recently, his research has been more applied and mainly focused on interactive and interpretable machine learning.
Lavesson is the deputy manager of the research profile Scalable and Resource-efficient Systems for Big Data Analytics. He currently supervises six doctoral students in machine learning or related subjects.
Quick facts
PUBLIKATIONER PER ÅR
428
ANTAL CITERINGAR 2015
ANTAL CITERINGAR PER ÅR