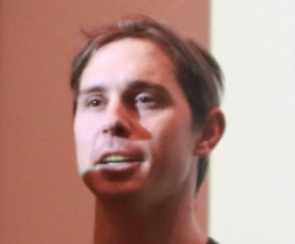 Ryan Ruvald
Doctoral student
Department of Mechanical Engineering, Room J3415
My Background and Research Interests
My Bachelor Degree in Mechanical Engineering was received at The California Maritime Academy where we conducted extensive practical training on ships and power plants. After, I worked in the solar industry commissioning Utility Scale solar power plants for First Solar in Phoenix, Arizona before taking to the sea and working in commercial shipping on container ships, tankers and deep sea drilling ships.
Once I acquired the necessary funding to live and study in Sweden from shipping, I moved to here to complete my Master of Science (M.Sc) Degree in Mechanical Engineering with emphasis on Sustainable Product Service System Innovation (MSPI programme) from BTH, Karlskrona. My passion is to find ways for innovation to lead the way towards a sustainably connected society.
My research interest lies in product development. Developing methods to generate data for data driven design in scenarios where knowledge of both machine and environment is sparse or non-existent is of extra interest.
Current area of focus is addressing the human element within autonomous systems design. Volvo CE is a partner in developing experiential prototype platforms simulating scenarios with users to guide empathic design of systems and human-machine interactions. Topics adjacent to my research are: Knowledge Management, Design Decision Rationale, Artificial Intelligence, Augmented Reality and IoT.