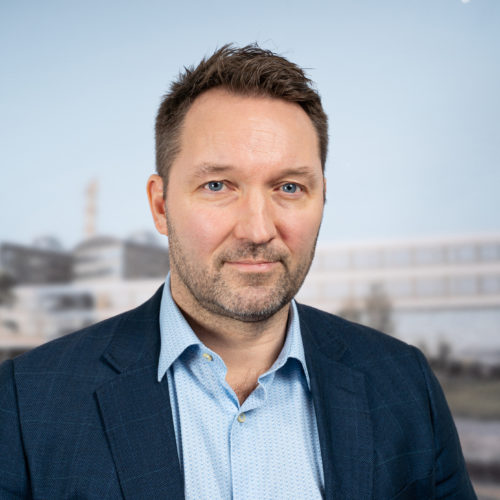 Tobias Larsson
Professor
Department of Mechanical Engineering, Room J3418
Biography
Professor Tobias C. Larsson (TCL), born 1972, got his PhD at Luleå University of Technology in 2001 within the area of simulation driven design within a product development context. The applications were within automotive, and high-speed train sector. Special emphasis was on multi-body dynamics and simulation driven design within a product development context.
The core of today is within the Engineering Design Research area, where the focus is on developing methods and tools for engineering product development and simulation applications in industrial settings . Value modelling and simulation, knowledge management, and innovation engineering capability is of extra interest in the research
The constantly expanding "engineers desktop" is expanding with new tools and methods, and here the focus is on Model Based Engineering. The updated "engineering toolbox 2.0" for the engineer of the future needs to support organisations moving into a "more sustainable" situation, hence life-cycle factors and sustainability, besides the traditional factors of product performance, are always in focus.
He is currently supervising 12 PhD students and has examined several PhD's (26) and licentiate (30) degrees on research level. He has contributed in over 100 peer-reviewed publications within his research area. He has initiated and finalized several research projects, and is currently leading the BTH KKS research profile "Model Driven Development and Decision Support". He was the main person behind the creation of the Faste Laboratory, a VINN Excellence Centre within product-service systems, and he is co-founder of the Design for Wellbeing framework, a joint research project together with Stanford University, USA, and Hosei University, Japan, and have taken part in several European Union projects within aerospace sector (VIVACE 2004-2007, CRESCENDO 2009-2012), and healthcare sector (PrimCareIT 2012-2104). He previously held professors chair at Luleå University of Technology (2007-2011), and was guest professor at Lund University (2011) before joining BTH in 2011.
Research
The research is clustered within the Product Development Research Lab and covers on the following aspects:
Design Automation
Generative Design
Innovation Engineering
Model Based Development
Value Driven Design
Strategic Responsibilities
Quick facts
PUBLIKATIONER PER ÅR
ANTAL CITERINGAR PER ÅR