Employee interview Shafiqul Islam
Meet our employees: Shafiqul Islam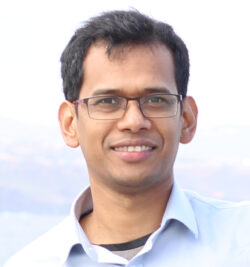 BTH through its policy and its great employees has always ensured a true international environment for me.
I have been a part of the evolution of BTH over a decade now and it resonates with my projection that in the future BTH will be counted among top universities.
Shafiqul Islam, postdoctoral researcher at the Department of Mechanical Engineering
I am living in Karlskrona in proximity of BTH since 2010 and during this time also perused my master's and PhD degree from here. BTH always provided me with the fostering environment to learn and implement.
As a relatively new and small-sized institute, BTH creates opportunities to take lead in cutting edge research projects and arranges supports to its employees. The industry cooperation and external research funding is high in comparison to its size. The local industries and some big global players in innovation and manufacturing work in close collaboration with BTH. This laid the platform for me to secure multiple ongoing research projects budgeting 18 million SEK. An agile, short, and fast decision-making process at BTH allows me and other to gather necessary resources and quickly utilizing in already established lab facilities and other resources. For the same reasons, BTH has attracted research leaders to join our teams over the years.
The naval city of Karlskrona is a World Heritage site and rightfully so with richness of serene nature which offers some excellent seaside camping, bathing resort, forest running trails at the least to enrich my life beyond work.